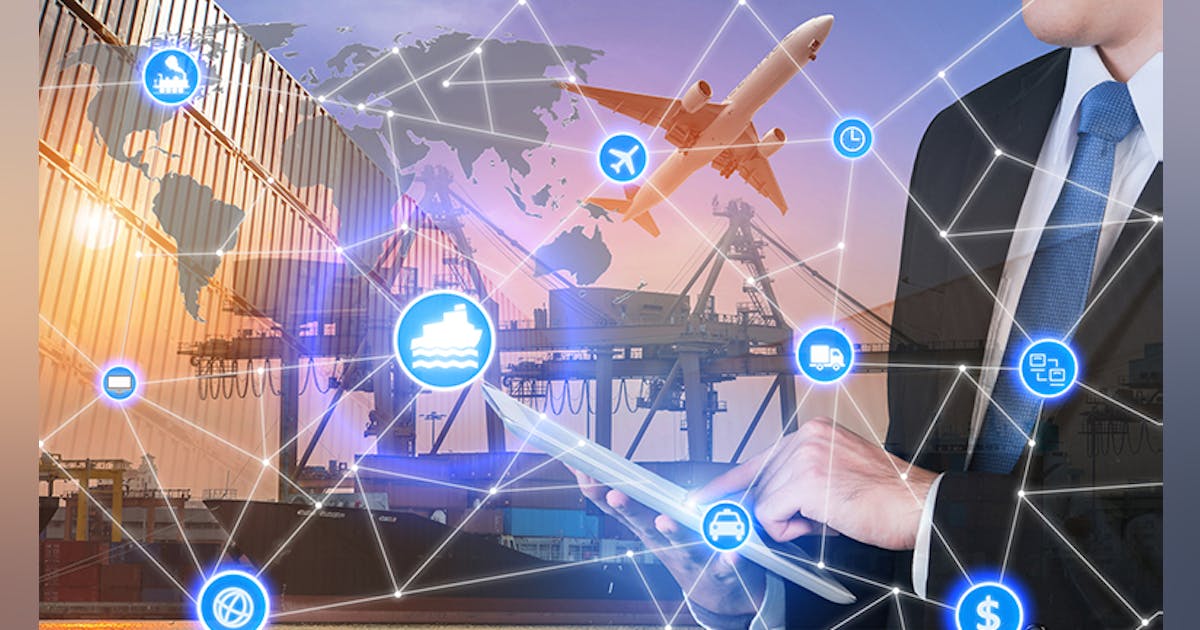 Software that focuses on automation and business intelligence, whether out-of-the-box, custom, or a combination of both, is the primary tool for supply chain digitalization.
By creating dedicated master data that collects information from your entire supply chain as well as some external sources, supply chain digitization (also known as supply chain digital transformation) is the process of converting analogue supply chain processes into digital ones (e.g., internal historical sales data, point-of-sale consumer data, socioeconomic data such as unemployment rates, and external data such as Google trends or competitor prices). Supply chain software involves substituting digital solutions for manual or analogue operations throughout the e-commerce supply chain.
The journey to digitalize and lead to supply chain transformation can be undertaken through the following five steps –
Analyze your current position and understand the risks involved-
Realizing the existing state of your supply chain, understanding the risks each supplier poses, and determining feasibility are the first steps. All potential risks must be carefully examined, and you must develop strategies for averting possible repercussions. Knowing the hazards at play makes it simpler to take proactive measures and quickly establish preventive frameworks. This step typically entails determining your suppliers' maturity level and associated overall risk.
Define your approach and underline the strategy that you will use-
You will be aware of the impact of any potential changes at this point, and you can then promote conversation with the concerned corporate entities. The idea is to forge a consensus where they can speak honestly about the desire for a system that will work for all parties. Discussing these issues openly can demonstrate inclusivity and strengthen the already-existing trust and confidence between you and your business partners. More knowledge about what is most likely to benefit both parties can be gained in this way, which will also serve as the basis for laying the foundation. As a result, the digital management system will be tailored to your needs, suppliers, and other business partners.
Create a long-term and sustainable strategy-
It is crucial to have safeguards in place that will benefit your system over the long term. Taking proactive measures to assure system stability throughout time and in a variety of business and financial scenarios is a solid strategy to achieve this. Remember that a reactive approach is prone to hiccups, delays, and, occasionally, system failure. Being proactive will enable you to protect your company from such unneeded circumstances.
The goal is also to understand that, while focused on the near-term advantages, the need to cut costs can push people and organizations to take actions that carry significant dangers. Since sustainability is a fundamental element of all successful business entities, it is crucial to cover all the bases and consider the big picture.
Undertake appropriate inquiries and analysis-
A strong supply chain produces the required and anticipated results and is resilient. To attain this degree of efficacy, it is essential to put time into supplier analysis. One of the finest practices is setting up a contract with the correct information about your suppliers' awareness of the potential dangers involved. Although suppliers are supposed to do risk assessments, this does not guarantee that they always do. In this phase, the most critical aspect is that all queries regarding obligations and expectations between parties must be resolved at this time.
Invest appropriately in infrastructural capabilities-
Undoubtedly, finding the best digital skills for operations is one of the most significant difficulties. Many digital leaders invest in the knowledge and abilities early on to get started. They want to increase their expertise in fields including automation, preventative maintenance, and the Internet of Things (IoT).
Supply chains must be digitalized to promote transparency and visibility, control replenishment, maintenance, production, transportation, delivery, and customer satisfaction, drive efficiency and reduce risk. To achieve this, businesses must hire the best candidates and offer them the necessary training to use this cutting-edge technology proficiently.
Businesses need to recognize the digital trends impacting the market and customers so they can start experimenting and navigating the upcoming changes in-house or hire a third-party supply chain outsourcing company to facilitate the same for them. Digital technologies will probably produce new industry leaders at a rate that has not been seen before.