Want to add a new member to your family and give back to the Hillsborough community at the same time? Then you should consider adopting a dog, cat or other kind of pet from a local shelter or organization. Despite the ongoing COVID-19 pandemic, many pets are still looking for their forever homes and shelters still working to fulfill adoptions and place pets with families.
For those looking to adopt, a great place to start the search for a lovable new friend is at Capic Cat Adoption And Pet Information Center, where Pecan the cat is waiting patiently, or another local adoption center. If you aren't sure if you have time to take care of a pet year round, many shelters also offer opportunities to foster pets until they are placed in appropriate homes.
Here at Patch, with a little help from our friends at Petfinder, we create a list each week of all the pets recently put up for adoption in your area. If you're a cat person, meet Peanut, a Domestic Short Hair up for adoption. Or if dogs are more your thing, there are several great dogs available, too. Click on any listing for more information, or to start the adoption process.
Editor's note: This list was automatically generated using data compiled by Petfinder. Please report any errors or other feedback to [email protected].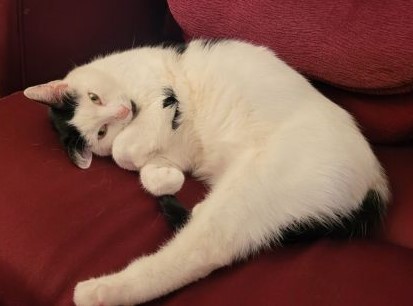 Name: Peanut
Species: Cat
Location: Capic Cat Adoption And Pet Information Center, Raritan, NJ
Age, Size, Sex, Breed: Young, Medium, Female, Domestic Short Hair
Good With: Cats
Description: "Peanut loves to play and just about anything in her foster home is a toy to her. She is very…" Learn more
---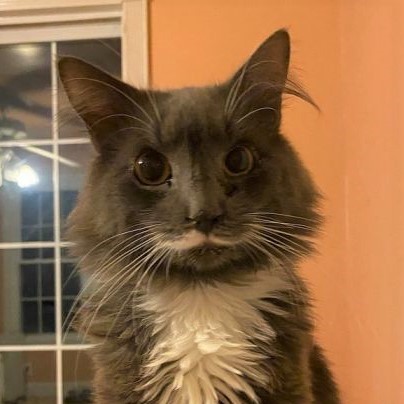 Name: Prince Louie
Species: Cat
Location: Capic Cat Adoption And Pet Information Center, Raritan, NJ
Age, Size, Sex, Breed: Young, Medium, Male, Domestic Medium Hair
Good With: Cats
Description: "Take a look at this longhaired beauty! Because he is so special and regal, we have named him Prince Louie!…" Learn more
---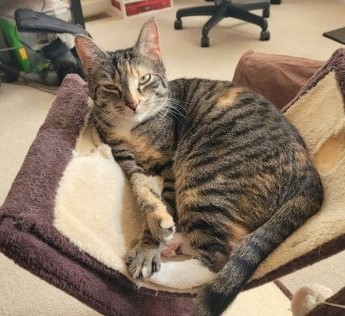 Name: Pecan
Species: Cat
Location: Capic Cat Adoption And Pet Information Center, Raritan, NJ
Age, Size, Sex, Breed: Young, Medium, Female, Calico
Good With: Cats
Description: "Pecan loves to play and will notify you when she wants to play by bringing her favorite toy to you…." Learn more
---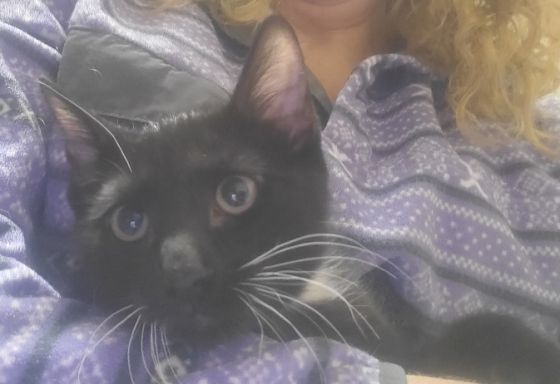 Name: Uomo
Species: Cat
Location: Capic Cat Adoption And Pet Information Center, Raritan, NJ
Age, Size, Sex, Breed: Baby, Medium, Male, Domestic Short Hair
Good With: Cats
Description: "Will you look at that sweet face! This is our sweet Uomo (pronounced Ew-O-Mo) and he is ready for his…" Learn more
---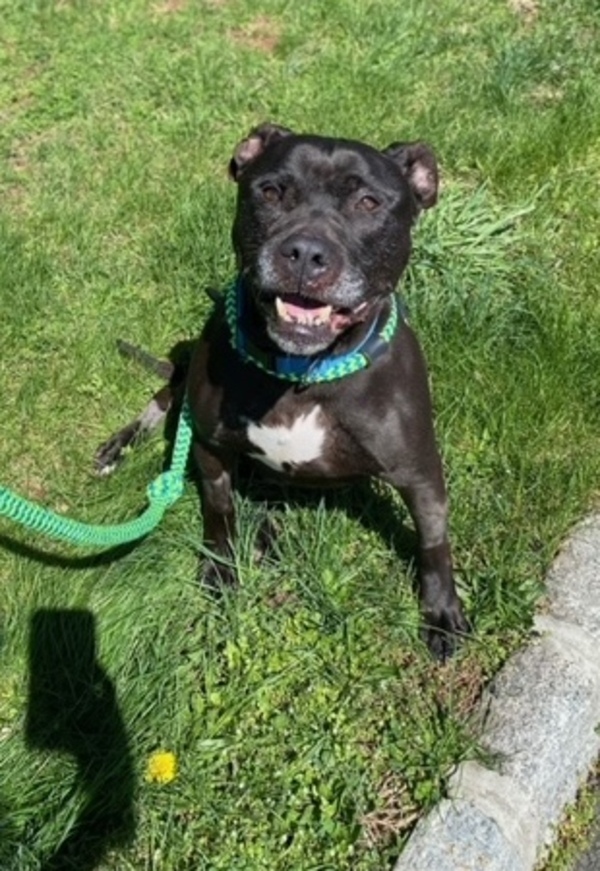 Name: Tyson
Species: Dog
Location: Save A Friend To Homeless Animals, 1010 Route 601, Skillman, NJ
Age, Size, Sex, Breed: Senior, Medium, Male, Pit Bull Terrier
Good With: Cats
Description: "Tyson is also available to foster while SAVE looks for his forever home. Meet Tyson! This 10 year old pup…" Learn more
---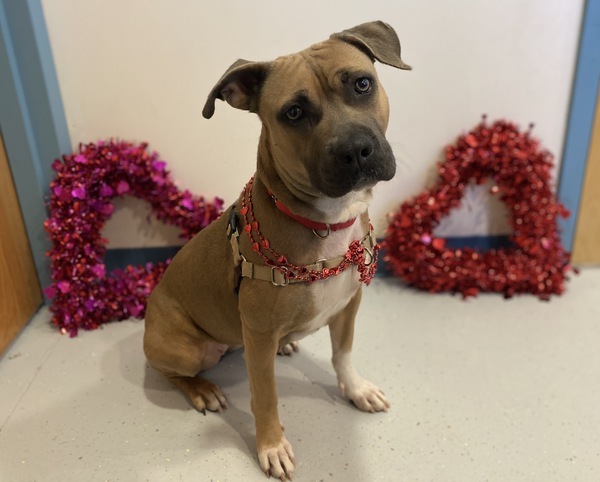 Name: Priscilla
Species: Dog
Location: Save A Friend To Homeless Animals, 1010 Route 601, Skillman, NJ
Age, Size, Sex, Breed: Adult, Medium, Female, Pit Bull Terrier
Description: "This animal is not available to foster. SAVE is looking for forever homes for our animals. Meet our Pretty Pittie…" Learn more
---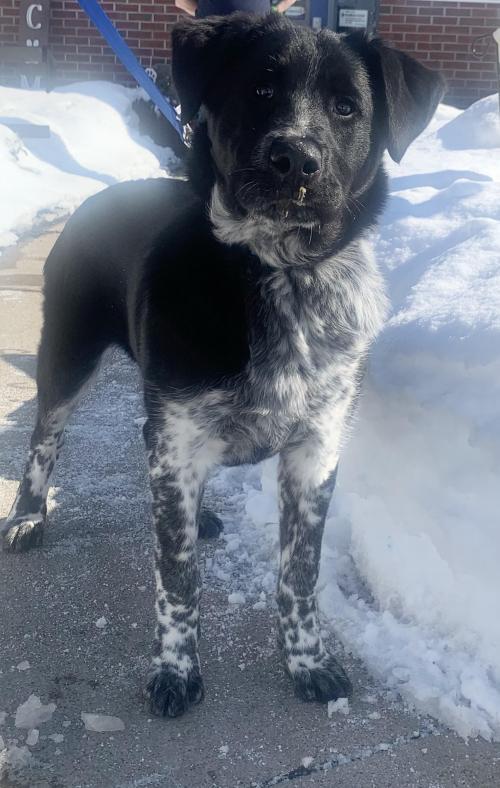 Name: Prince
Species: Dog
Location: Somerset Regional Animal Shelter, 100 Commons Way, Bridgewater, NJ
Age, Size, Sex, Breed: Baby, Large, Male, Newfoundland Dog
Description: "Prince is a 5 month old male Newfoundland Mix that is looking for a new friend. He would prefer a…" Learn more
---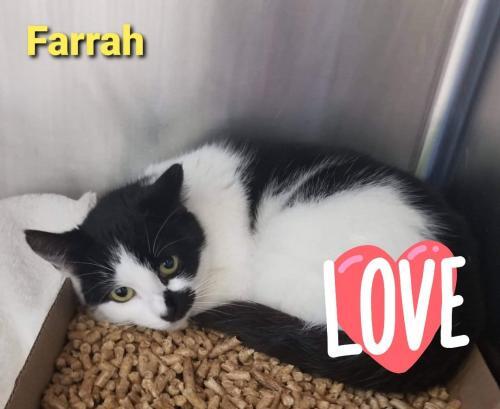 Name: Farrah
Species: Cat
Location: Somerset Regional Animal Shelter, 100 Commons Way, Bridgewater, NJ
Age, Size, Sex, Breed: Young, Small, Female, Domestic Short Hair
Description: "Farrah is a 1 1/2 year old female cat that is looking for a new family. She's a bit timid,…" Learn more
---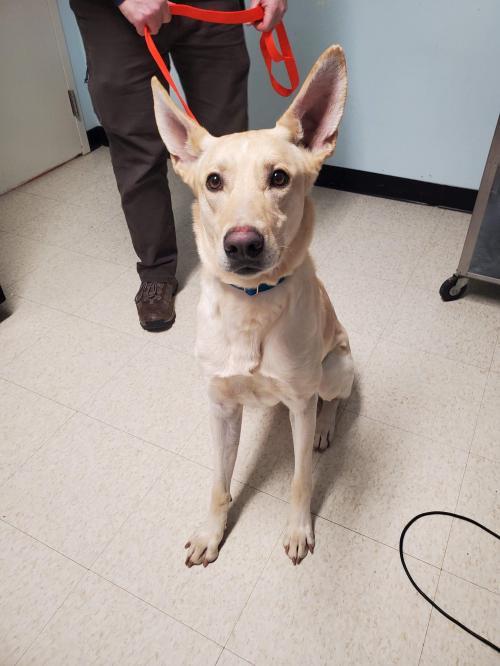 Name: Lando
Species: Dog
Location: Somerset Regional Animal Shelter, 100 Commons Way, Bridgewater, NJ
Age, Size, Sex, Breed: Adult, Large, Male, German Shepherd Dog
Description: "Lando is a 2 year old shepherd mix looking for his forever home! He is very active, and needs room…" Learn more
---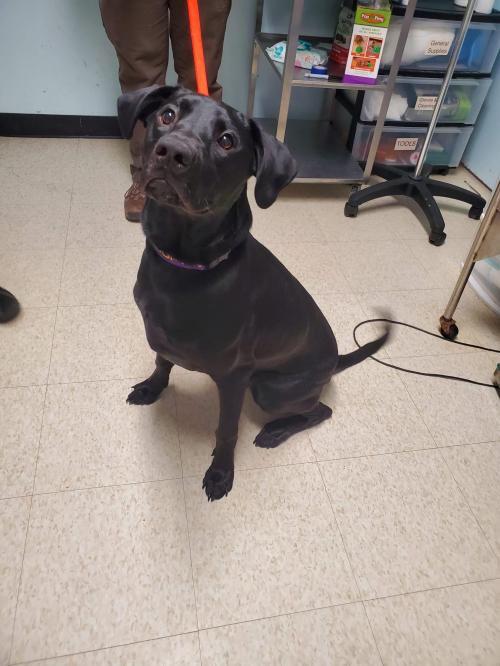 Name: Koda
Species: Dog
Location: Somerset Regional Animal Shelter, 100 Commons Way, Bridgewater, NJ
Age, Size, Sex, Breed: Young, Extra Large, Male, Labrador Retriever Pit Bull Terrier Mix
Description: "Koda is a beautiful 10 month old lab pit mix with the sweetest personality. When you walk up to his…" Learn more
---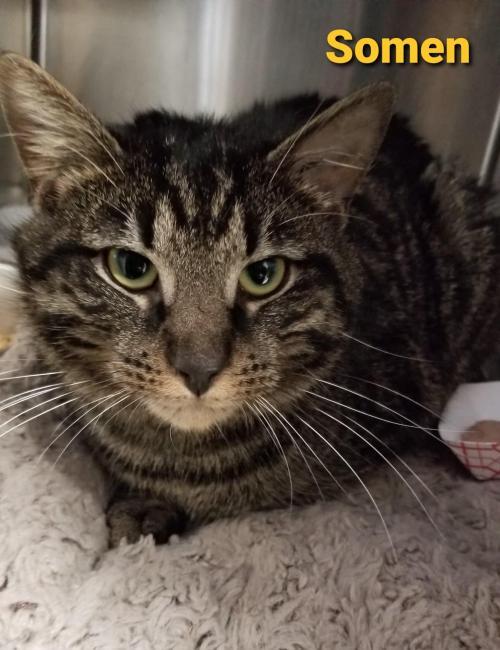 Name: Somen
Species: Cat
Location: Somerset Regional Animal Shelter, 100 Commons Way, Bridgewater, NJ
Age, Size, Sex, Breed: Adult, Medium, Male, Domestic Short Hair
Description: "Somen is a beautiful brown tabby cat looking for a forever home. He is about 2 years old and is…" Learn more
---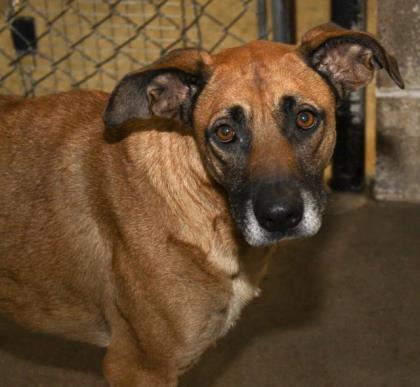 Name: Cookie
Species: Dog
Location: Somerset Regional Animal Shelter, 100 Commons Way, Bridgewater, NJ
Age, Size, Sex, Breed: Adult, Large, Female, German Shepherd Dog Labrador Retriever Mix
Description: "Cookie is a 3 year old shepherd/lab mix looking for a home. She is extremely attached to her people and…" Learn more
---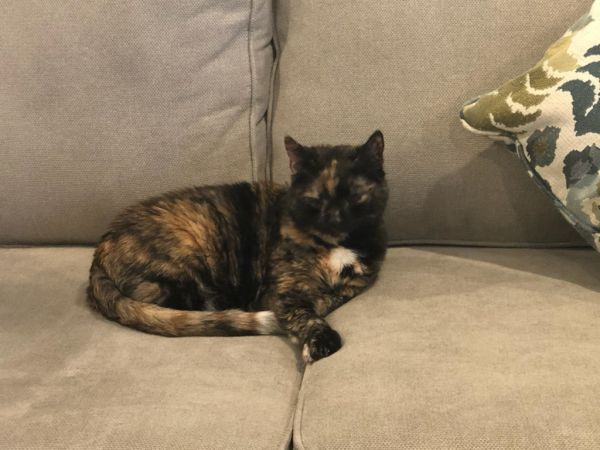 Name: Nikkie
Species: Cat
Location: A Dot Fe Dot W Animal Friends For Education And Welfare Inc, P.O. Box 1341, Hightstown, NJ
Age, Size, Sex, Breed: Senior, Medium, Female, Tortoiseshell
Good With: Dogs and cats
Description: "Nikkie's owner went to nursing home and he was not allowed to take her. His relatives didn't want her, and…" Learn more
---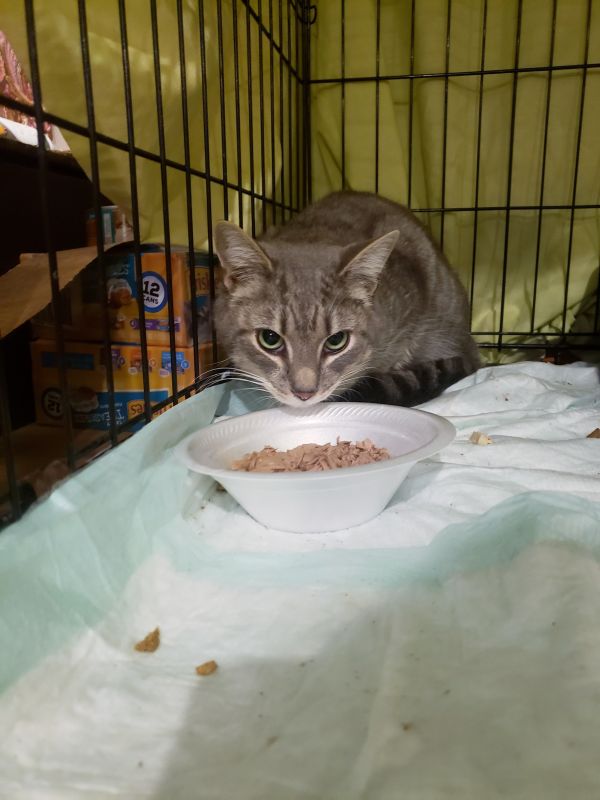 Name: Tippy
Species: Cat
Location: Save The Animals Today A Nonprofit Corporation, North Brunswick, NJ
Age, Size, Sex, Breed: Young, Medium, Male, Domestic Short Hair
Good With: Kids, dogs and cats
Description: "Tippy is a sweet 1-2 year old boy. He was trapped after living in the sewers all his life. At…" Learn more
---
Name: LOOKING FOR FOSTERS
Species: Cat
Location: Save The Animals Today A Nonprofit Corporation, North Brunswick, NJ
Age, Size, Sex, Breed: Adult, Medium, Female, Domestic Short Hair
Description: "Want a cat but don't what the 17+ year responsibility? Try fostering!! Many cats are in need of a home…" Learn more
---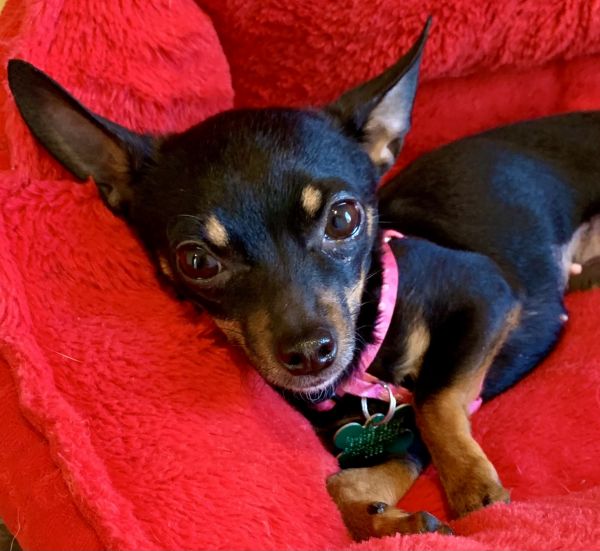 Name: Laylani
Species: Dog
Location: Rawhide Rescue, Warren, NJ
Age, Size, Sex, Breed: Young, Small, Female, Chihuahua Miniature Pinscher Mix
Description: "ADOPTION FEE: $500 Laylani means "heavenly flower" and we couldn't describe her any better. This li'l girl is only 3…" Learn more
---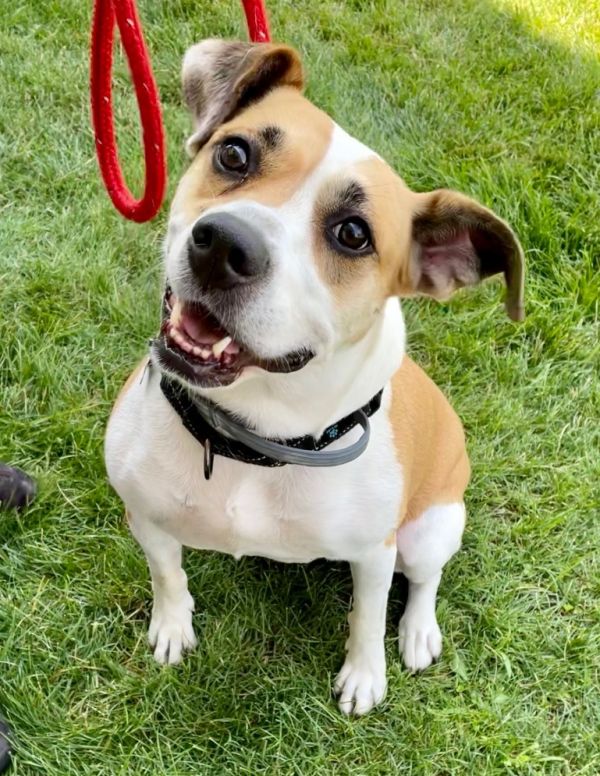 Name: Timber
Species: Dog
Location: Rawhide Rescue, Warren, NJ
Age, Size, Sex, Breed: Adult, Large, Female, Hound Terrier Mix
Description: "ADOPTION FEE: $300 Timber s a 5 year old 50 pound dog who came to us from a vet school…" Learn more
---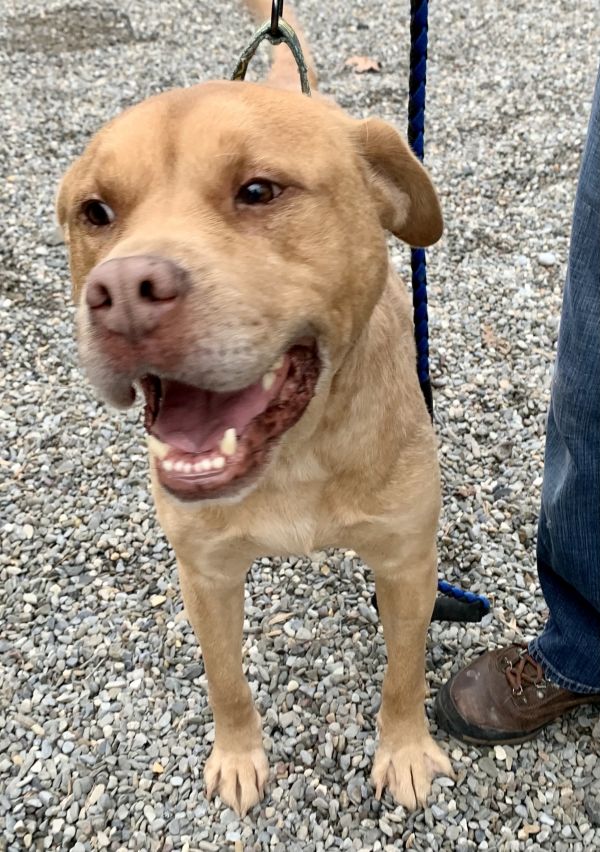 Name: mo
Species: Dog
Location: Rawhide Rescue, Warren, NJ
Age, Size, Sex, Breed: Adult, Large, Male, Retriever
Description: "ADOPTION FEE: $300 Mo is a 4 year old 65 pound lab mix who came to us from a vet…" Learn more
---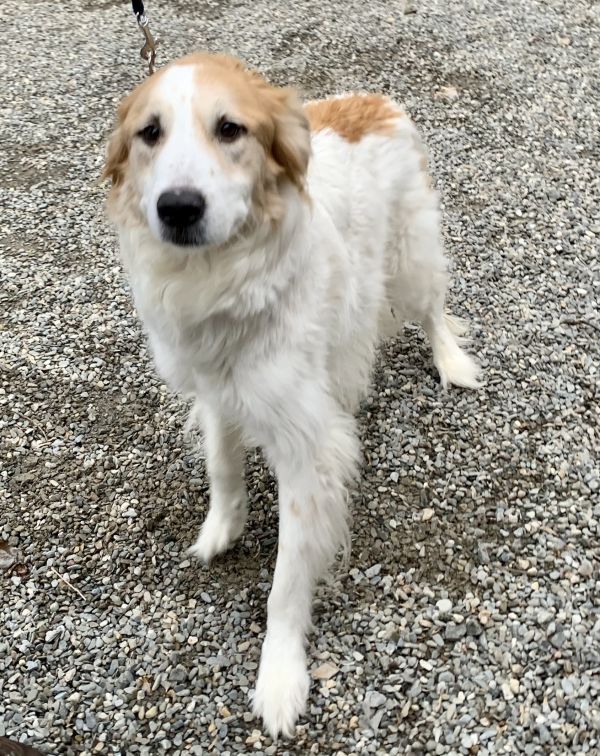 Name: Chance
Species: Dog
Location: Rawhide Rescue, Warren, NJ
Age, Size, Sex, Breed: Adult, Large, Male, Great Pyrenees Retriever Mix
Description: "ADOPTION FEE: $400 Chance is a large 8 year old Great Pyrenees mix who was surrendered when his owner could…" Learn more
---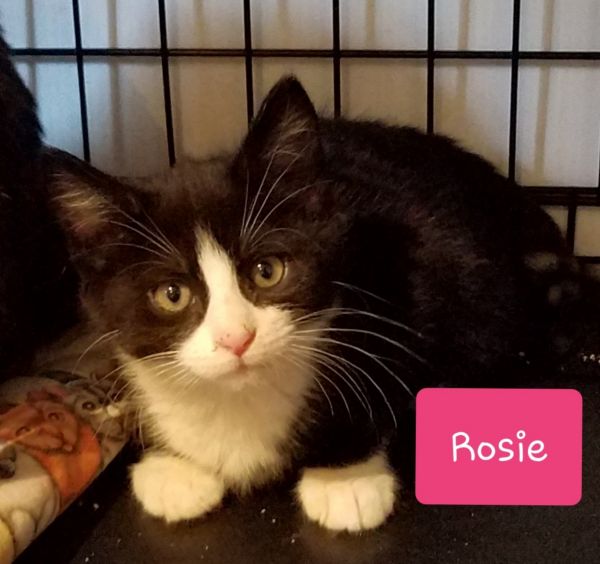 Name: Rosie
Species: Cat
Location: Carls Cats Inc, Green Brook, NJ
Age, Size, Sex, Breed: Baby, Medium, Female, Domestic Short Hair
Good With: Kids and cats
Description: "Rosie is from a litter of four rescued in Green Brook. She is a happy, healthy, firendly kitten available for…" Learn more
---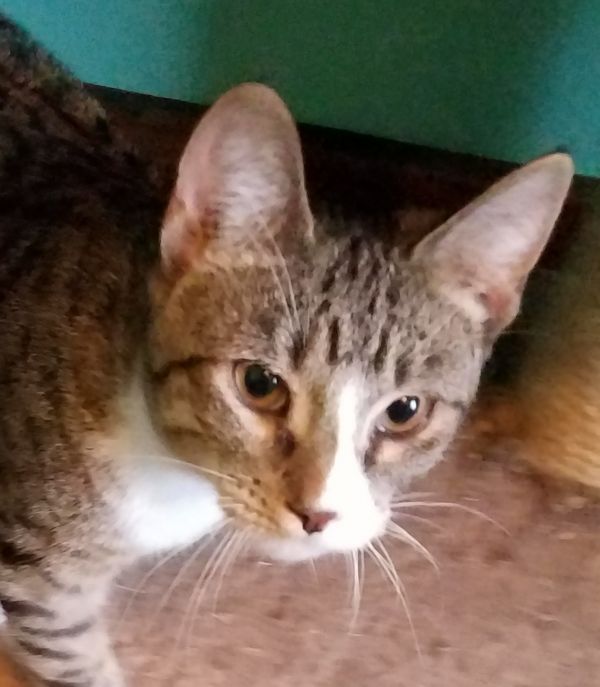 Name: Nolan
Species: Cat
Location: Carls Cats Inc, Green Brook, NJ
Age, Size, Sex, Breed: Baby, Medium, Male, Domestic Short Hair
Good With: Cats
Description: "Nolan and his litter mates were rescued in North Plainfield when they were eleven weeks old. Nolan was shy at…" Learn more
---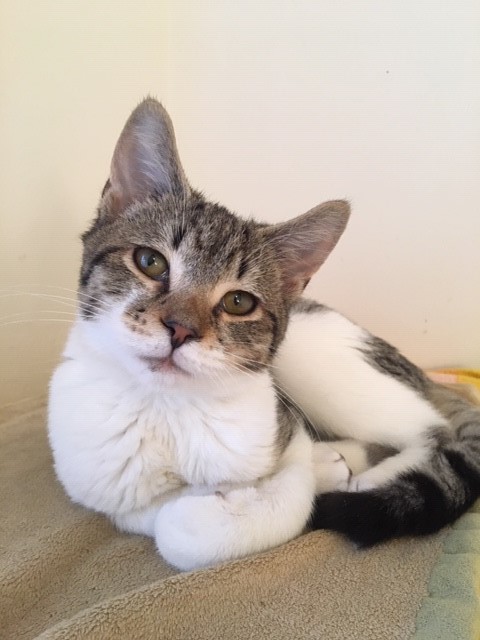 Name: LANCASTER
Species: Cat
Location: Cattitude Inc, PO Box 4732, Highland Park, NJ
Age, Size, Sex, Breed: Baby, Medium, Male, Domestic Short Hair
Good With: Kids, dogs and cats
Description: "Here's LANCASTER. Now Lancaster is a big name for this cute little 4-month-old tan/white tabby boy kitten. When Lancaster grows…" Learn more
---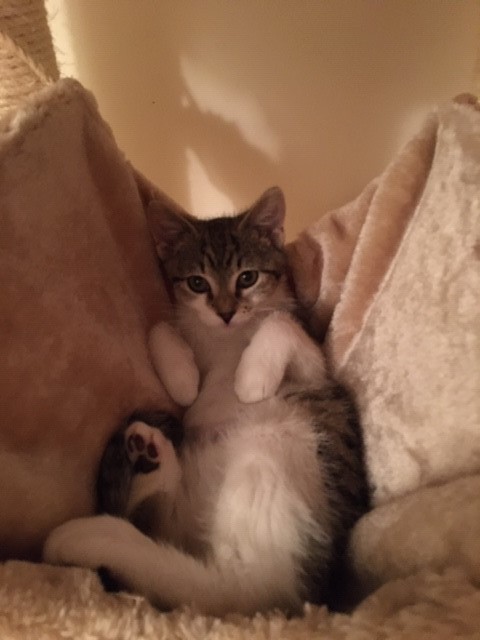 Name: CURTIS
Species: Cat
Location: Cattitude Inc, PO Box 4732, Highland Park, NJ
Age, Size, Sex, Breed: Baby, Medium, Male, Domestic Short Hair
Good With: Kids, dogs and cats
Description: "Here's CURTIS or is that Lancaster? Curtis looks very much like his bigger brother Lancaster. Want to know how to…" Learn more
---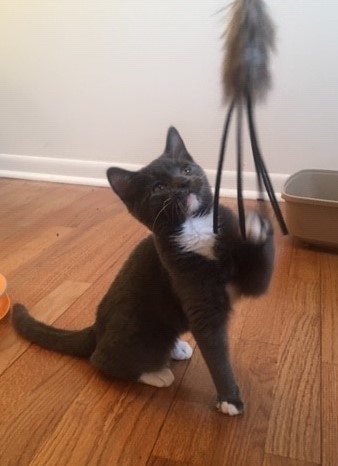 Name: VERMONT
Species: Cat
Location: Cattitude Inc, PO Box 4732, Highland Park, NJ
Age, Size, Sex, Breed: Baby, Medium, Female, Domestic Short Hair
Good With: Kids, dogs and cats
Description: "VERMONT is a gorgeous little 4-month-old mostly gray girly kitty who her foster mom says is just a soft, furry,…" Learn more
---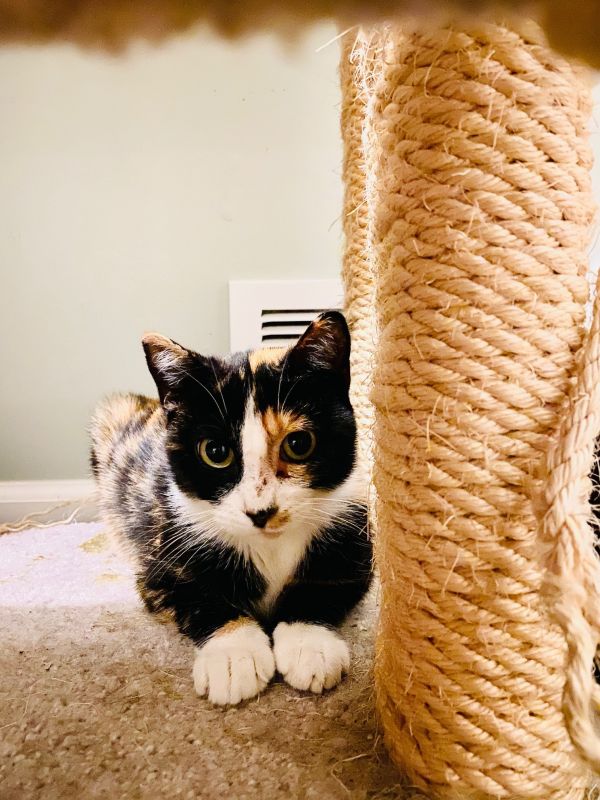 Name: Pretty Little Mama
Species: Cat
Location: Cattitude Inc, PO Box 4732, Highland Park, NJ
Age, Size, Sex, Breed: Young, Medium, Female, Calico
Good With: Dogs and cats
Description: "This beauty, who we call Pretty Little Mama, was rescued off the streets with her 3 babies in the late…" Learn more
---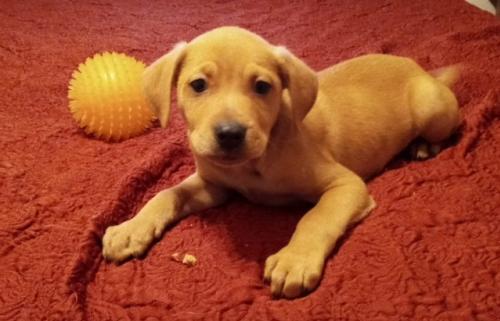 Name: Sammy
Species: Dog
Location: Southern Comfort Animal Rescue Services Inc, Pennington, NJ
Age, Size, Sex, Breed: Baby, Large, Male, Labrador Retriever American Bulldog Mix
Good With: Kids, dogs and cats
Description: "***Adoption Pending*** Sammy is a 3 month old Lab/Bulldog mix who came to our rescue as an owner surrender along…" Learn more
---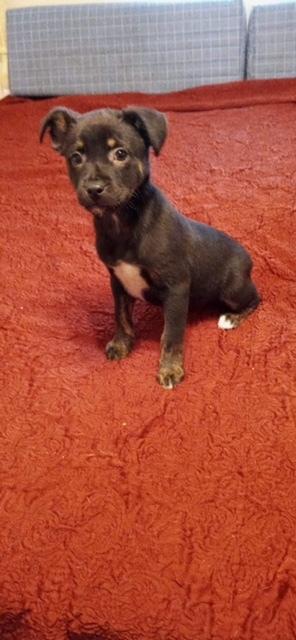 Name: Shamus
Species: Dog
Location: Southern Comfort Animal Rescue Services Inc, Pennington, NJ
Age, Size, Sex, Breed: Baby, Large, Male, Labrador Retriever American Bulldog Mix
Good With: Kids, dogs and cats
Description: "***Adoption Pending*** Shamus is a 3 month old Lab/Bulldog mix who came to our rescue as an owner surrender along…" Learn more
---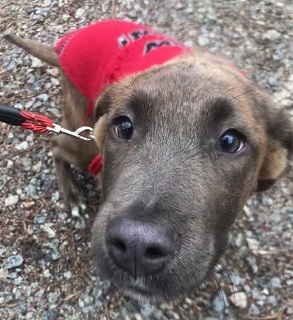 Name: King
Species: Dog
Location: Southern Comfort Animal Rescue Services Inc, Pennington, NJ
Age, Size, Sex, Breed: Young, Large, Male, Shepherd
Good With: Kids and dogs
Description: "***King is currently located in Georgia but also available for adoption in NJ and the surrounding areas. If interested in…" Learn more
---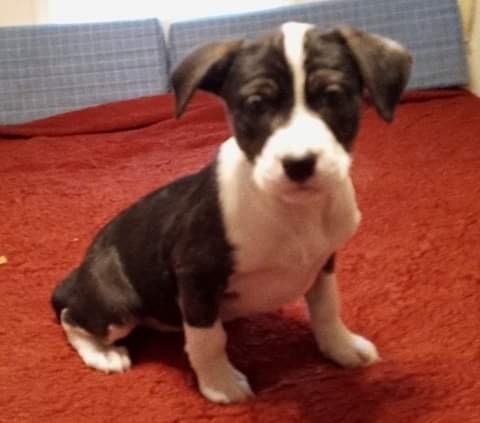 Name: Tabitha
Species: Dog
Location: Southern Comfort Animal Rescue Services Inc, Penn
ington, NJ
Age, Size, Sex, Breed: Baby, Large, Female, American Bulldog
Good With: Kids and dogs
Description: "***Tabitha is currently located in Georgia but also available for adoption in NJ and the surrounding areas. If interested in…" Learn more
---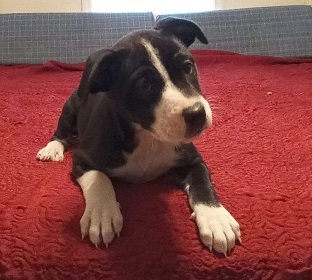 Name: Tasha
Species: Dog
Location: Southern Comfort Animal Rescue Services Inc, Pennington, NJ
Age, Size, Sex, Breed: Baby, Large, Female, American Bulldog
Good With: Kids and dogs
Description: "***Tasha is currently located in Georgia but also available for adoption in NJ and the surrounding areas. If interested in…" Learn more
---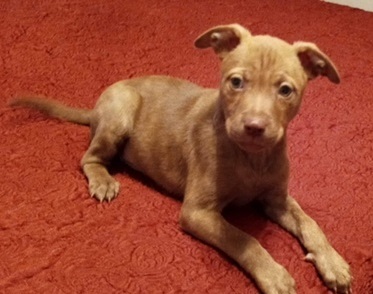 Name: Taffy
Species: Dog
Location: Southern Comfort Animal Rescue Services Inc, Pennington, NJ
Age, Size, Sex, Breed: Baby, Large, Female, American Bulldog
Good With: Kids and dogs
Description: "***Taffy is currently located in Georgia but also available for adoption in NJ and the surrounding areas. If interested in…" Learn more
---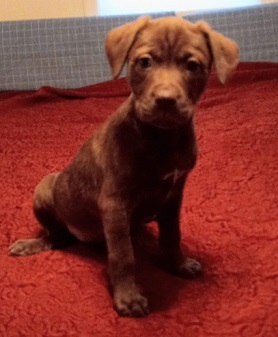 Name: Toccoa
Species: Dog
Location: Southern Comfort Animal Rescue Services Inc, Pennington, NJ
Age, Size, Sex, Breed: Baby, Large, Female, American Bulldog
Good With: Kids and dogs
Description: "***Toccoa is currently located in Georgia but also available for adoption in NJ and the surrounding areas. If interested in…" Learn more
---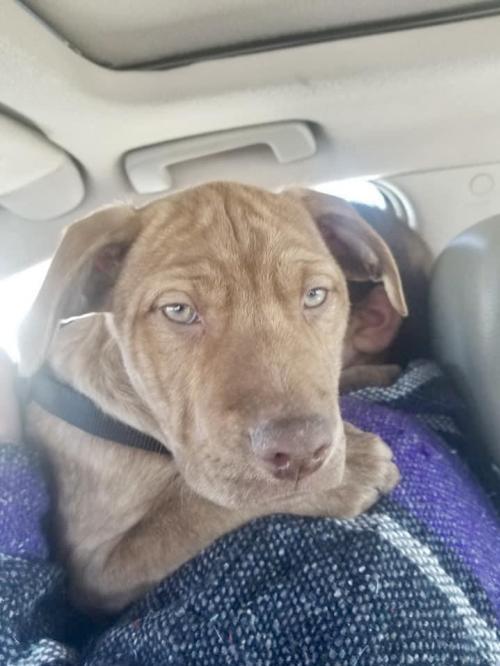 Name: Triscuit
Species: Dog
Location: Southern Comfort Animal Rescue Services Inc, Pennington, NJ
Age, Size, Sex, Breed: Baby, Large, Female, American Bulldog
Good With: Kids and dogs
Description: "***Triscuit is currently located in Georgia but also available for adoption in NJ and the surrounding areas. If interested in…" Learn more
---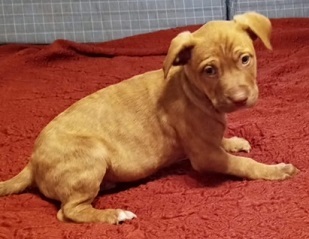 Name: Theo
Species: Dog
Location: Southern Comfort Animal Rescue Services Inc, Pennington, NJ
Age, Size, Sex, Breed: Baby, Large, Male, American Bulldog
Good With: Kids and dogs
Description: "***Theo is currently located in Georgia but also available for adoption in NJ and the surrounding areas. If interested in…" Learn more
---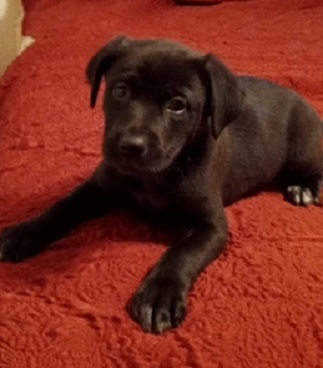 Name: Tensley
Species: Dog
Location: Southern Comfort Animal Rescue Services Inc, Pennington, NJ
Age, Size, Sex, Breed: Baby, Large, Male, American Bulldog
Good With: Kids and dogs
Description: "***Tensley is currently located in Georgia but also available for adoption in NJ and the surrounding areas. If interested in…" Learn more
---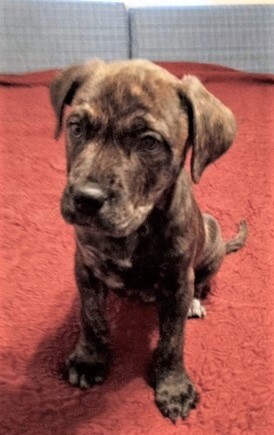 Name: Tracker
Species: Dog
Location: Southern Comfort Animal Rescue Services Inc, Pennington, NJ
Age, Size, Sex, Breed: Baby, Large, Male, American Bulldog
Good With: Kids and dogs
Description: "***Tracker is currently located in Georgia but also available for adoption in NJ and the surrounding areas. If interested in…" Learn more
---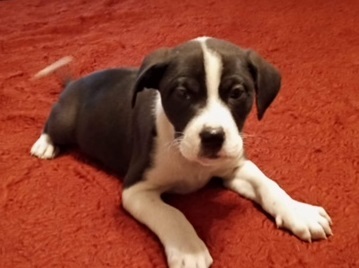 Name: Turbo
Species: Dog
Location: Southern Comfort Animal Rescue Services Inc, Pennington, NJ
Age, Size, Sex, Breed: Baby, Large, Male, American Bulldog
Good With: Kids and dogs
Description: "***Adoption Pending*** Turbo and his siblings came to our rescue, along with their mom, after their former owner surrendered them…" Learn more
---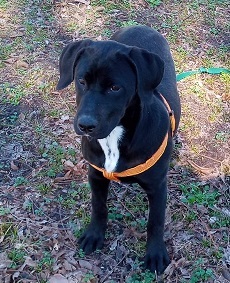 Name: Magda
Species: Dog
Location: Southern Comfort Animal Rescue Services Inc, Pennington, NJ
Age, Size, Sex, Breed: Young, Extra Large, Female, Labrador Retriever
Good With: Kids and dogs
Description: "***Adoption Pending*** Magda and her two sisters were found as stray puppies by a very kindhearted lady. The trio of…" Learn more
---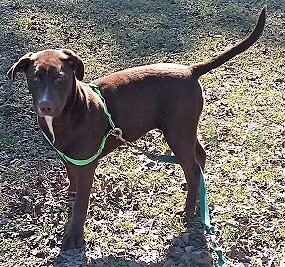 Name: Ava
Species: Dog
Location: Southern Comfort Animal Rescue Services Inc, Pennington, NJ
Age, Size, Sex, Breed: Young, Extra Large, Female, Labrador Retriever
Good With: Kids and dogs
Description: "***Ava is also available for adoption in the NJ and surrounding areas. If interested in adopting Ava, please submit an…" Learn more
---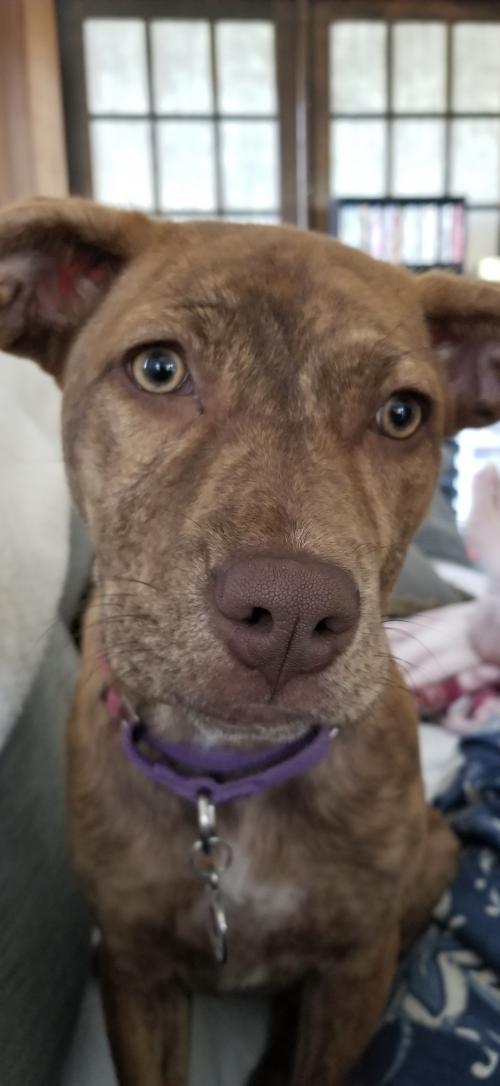 Name: Sable
Species: Dog
Location: Southern Comfort Animal Rescue Services Inc, Pennington, NJ
Age, Size, Sex, Breed: Baby, Large, Female, Labrador Retriever American Bulldog Mix
Good With: Kids, dogs and cats
Description: "***Sable is currently located in Georgia but also available for adoption in NJ and the surrounding areas. If interested in…" Learn more
---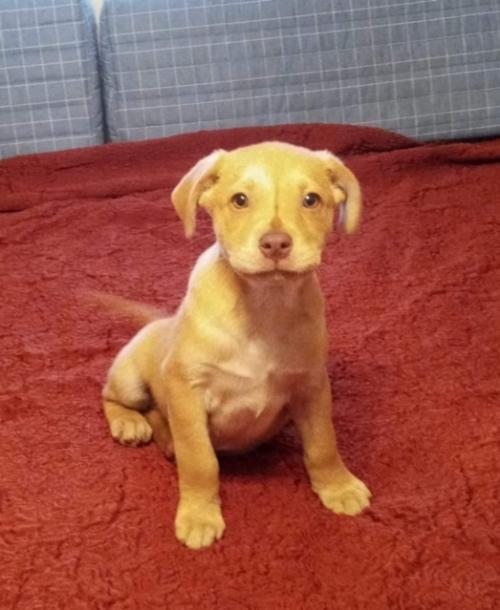 Name: Scatman
Species: Dog
Location: Southern Comfort Animal Rescue Services Inc, Pennington, NJ
Age, Size, Sex, Breed: Baby, Large, Male, Labrador Retriever American Bulldog Mix
Good With: Kids, dogs and cats
Description: "***Scatman is currently located in Georgia but also available for adoption in NJ and the surrounding areas. If interested in…" Learn more
---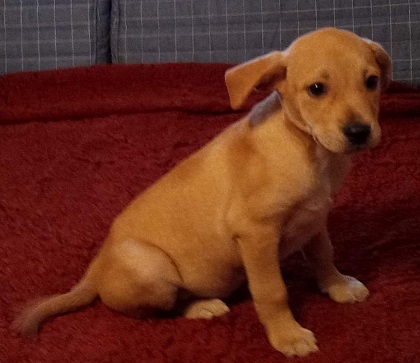 Name: Sumner
Species: Dog
Location: Southern Comfort Animal Rescue Services Inc, Pennington, NJ
Age, Size, Sex, Breed: Baby, Large, Male, Labrador Retriever American Bulldog Mix
Good With: Kids, dogs and cats
Description: "***Adoption Pending*** Sumner is a 3 month old Lab/Bulldog mix who came to our rescue as an owner surrender along…" Learn more
---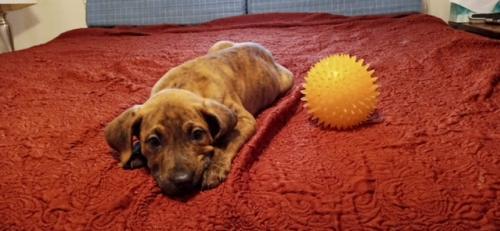 Name: Slade
Species: Dog
Location: Southern Comfort Animal Rescue Services Inc, Pennington, NJ
Age, Size, Sex, Breed: Baby, Large, Male, Labrador Retriever American Bulldog Mix
Good With: Kids, dogs and cats
Description: "***Slade is currently located in Georgia but also available for adoption in NJ and the surrounding areas. If interested in…" Learn more
---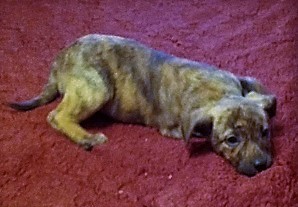 Name: Sabrina
Species: Dog
Location: Southern Comfort Animal Rescue Services Inc, Pennington, NJ
Age, Size, Sex, Breed: Baby, Large, Female, Labrador Retriever American Bulldog Mix
Good With: Kids, dogs and cats
Description: "***Sabrina is currently located in Georgia but also available for adoption in NJ and the surrounding areas. If interested in…" Learn more
---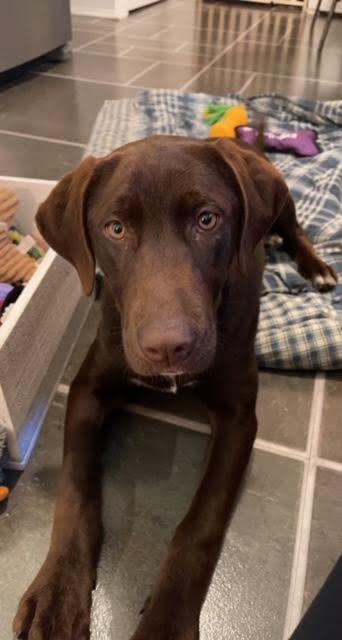 Name: Zsa Zsa
Species: Dog
Location: Southern Comfort Animal Rescue Services Inc, Pennington, NJ
Age, Size, Sex, Breed: Young, Extra Large, Female, Labrador Retriever
Good With: Kids and dogs
Description: "***Adoption Pending*** Zsa Zsa and her two sisters were found as stray puppies by a very kindhearted lady. The trio…" Learn more
---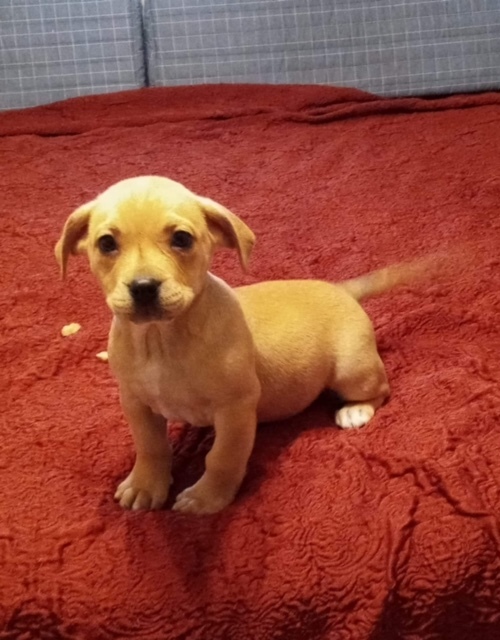 Name: Smitty
Species: Dog
Location: Southern Comfort Animal Rescue Services Inc, Pennington, NJ
Age, Size, Sex, Breed: Baby, Large, Male, Labrador Retriever American Bulldog Mix
Good With: Kids, dogs and cats
Description: "***Adoption Pending*** Smitty is a 3 month old Lab/Bulldog mix who came to our rescue as an owner surrender along…" Learn more
---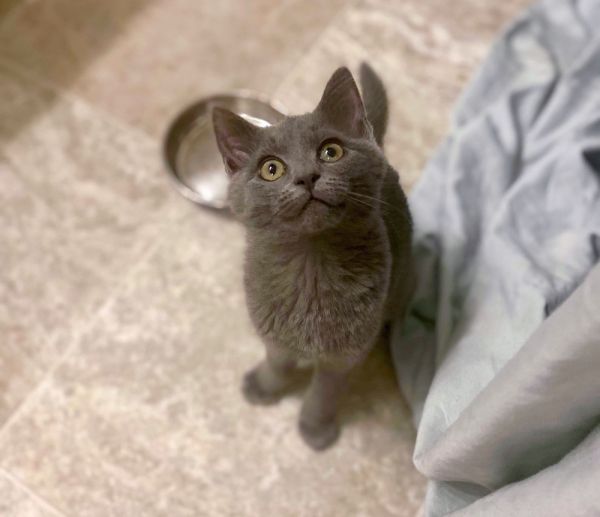 Name: Tonic
Species: Cat
Location: Karma Cat Zen Dog Rescue Society, Milltown, NJ
Age, Size, Sex, Breed: Young, Medium, Female, Domestic Short Hair
Description: "Tonic is a total cutie pie!! With her silky grey fur, bright eyes, and long whiskers, she's so pretty. Tonic…" Learn more
---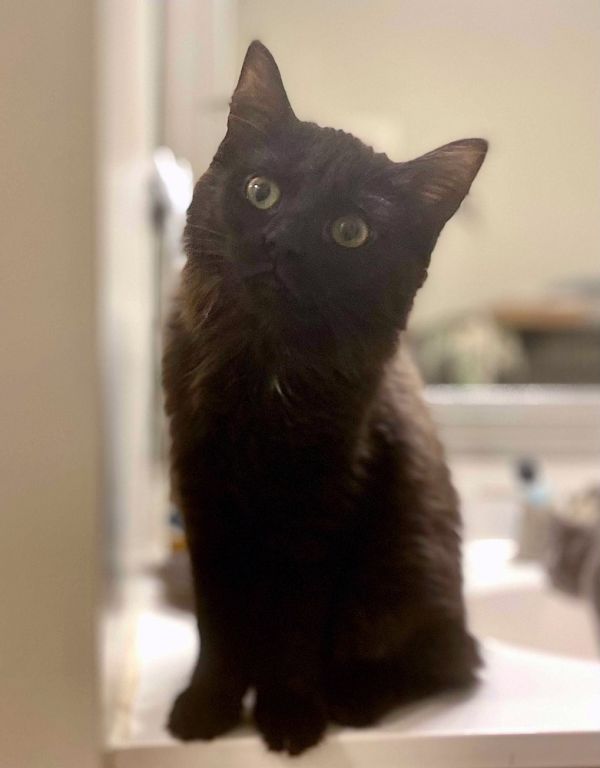 Name: Tequila
Species: Cat
Location: Karma Cat Zen Dog Rescue Society, Milltown, NJ
Age, Size, Sex, Breed: Young, Medium, Female, Domestic Medium Hair
Description: "Tequila is an beautiful bundle of floof!! With her soft black fur, bright eyes, and long whiskers, she's super-cute. Tequila…" < a target="_blank" href="https://www.petfinder.com/cat/tequila-50397883/nj/milltown/karma-cat-zen-dog-rescue-society-nj639/?referrer_id=2d1b01c2-8a90-4663-a22a-77496425e9a9" category="pets" trigger="new_pet" rel="nofollow noopener">Learn more
---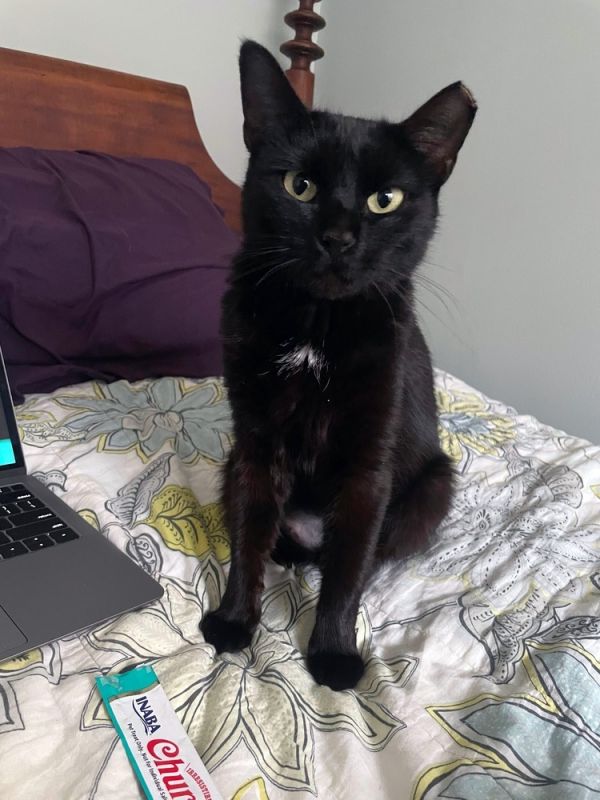 Name: Prima
Species: Cat
Location: Karma Cat Zen Dog Rescue Society, Milltown, NJ
Age, Size, Sex, Breed: Adult, Medium, Female, Domestic Short Hair
Description: "Sweet mini-panther Prima was found during a Trap Neuter Return project, but was clearly too friendly to be a feral…" Learn more
---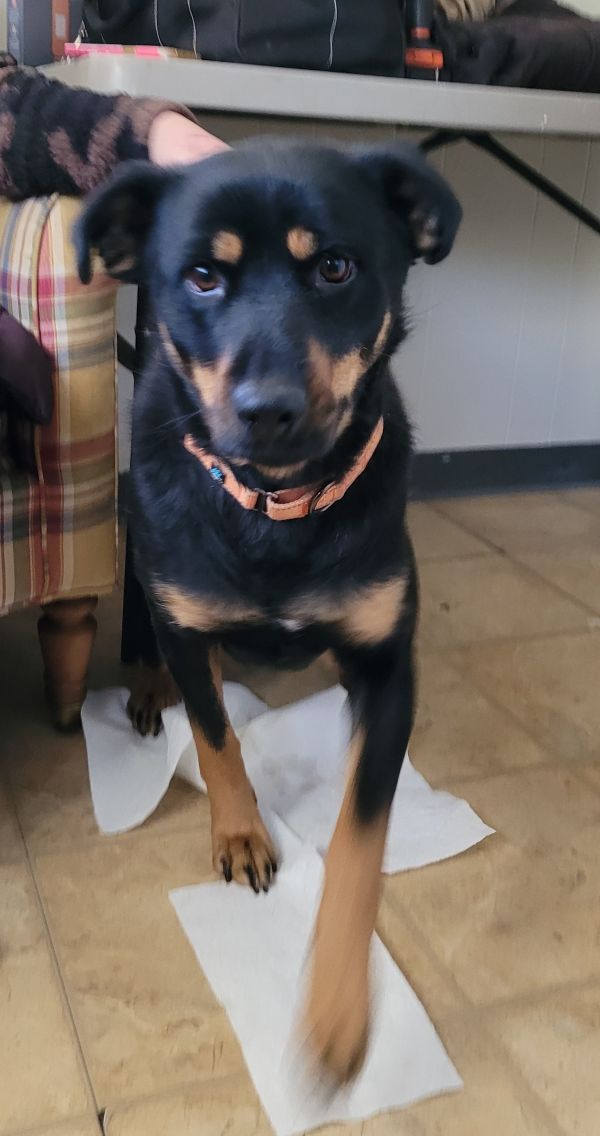 Name: Macy
Species: Dog
Location: Jersey Girls Animal Rescue, South Plainfield, NJ
Age, Size, Sex, Breed: Young, Large, Female, Rottweiler
Description: "Sweet Macy is a rambunctious, energetic girl that we rescued from TN as a stray.  She's about 1 1/2 years…" Learn more
---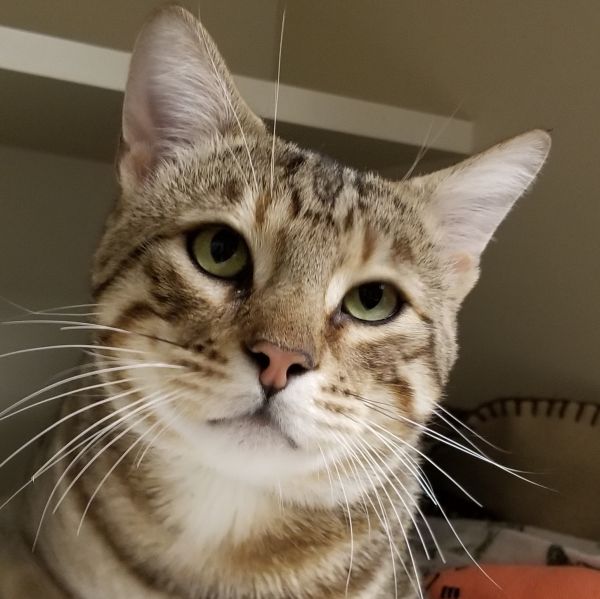 Name: Binx
Species: Cat
Location: New Beginnings Animal Rescue, 777 Helmetta Boulevard, East Brunswick, NJ
Age, Size, Sex, Breed: Young, Medium, Male, Domestic Short Hair Bengal Mix
Good With: Cats
Description: "Hi there! I'm Binx – a very chatty and lovable 1 year old male. I was found with a colony…" Learn more
---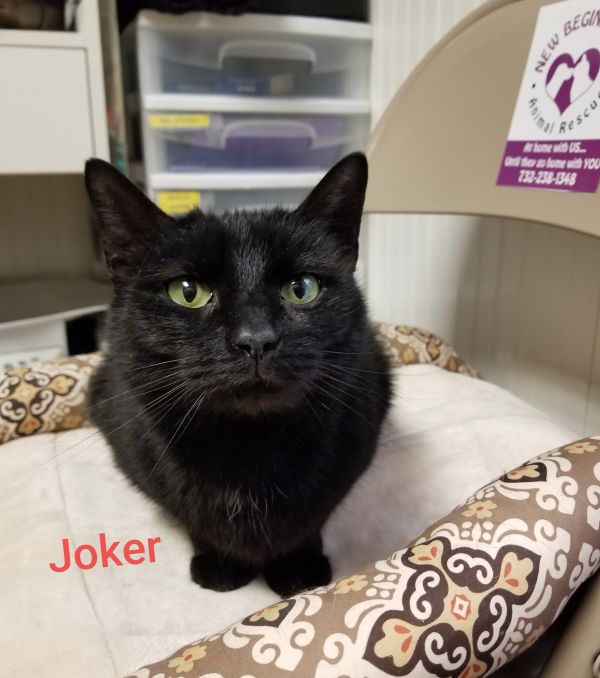 Name: Pumpkin and Joker
Species: Cat
Location: New Beginnings Animal Rescue, 777 Helmetta Boulevard, East Brunswick, NJ
Age, Size, Sex, Breed: Adult, Medium, Female, Domestic Short Hair
Good With: Cats
Description: "That's right, you're not seeing double- there's 2 cats here! Pumpkin and Joker are 5 year old bonded sisters that…" Learn more
---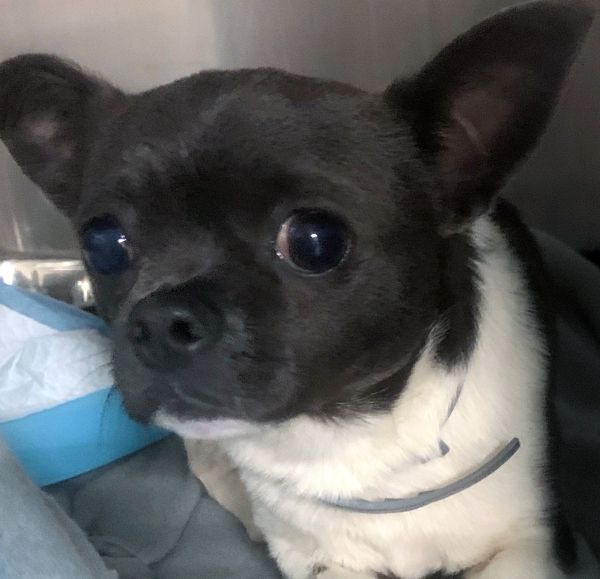 Name: Tiny
Species: Dog
Location: Animal Alliance, 1432 Route 179, Lambertville, NJ
Age, Size, Sex, Breed: Adult, Small, Male, Chihuahua
Description: "TINY is a darling little, 2-year-old, Chihuahua mix. He's super shy but VERY sweet! TINY would love to be some…" Learn more
---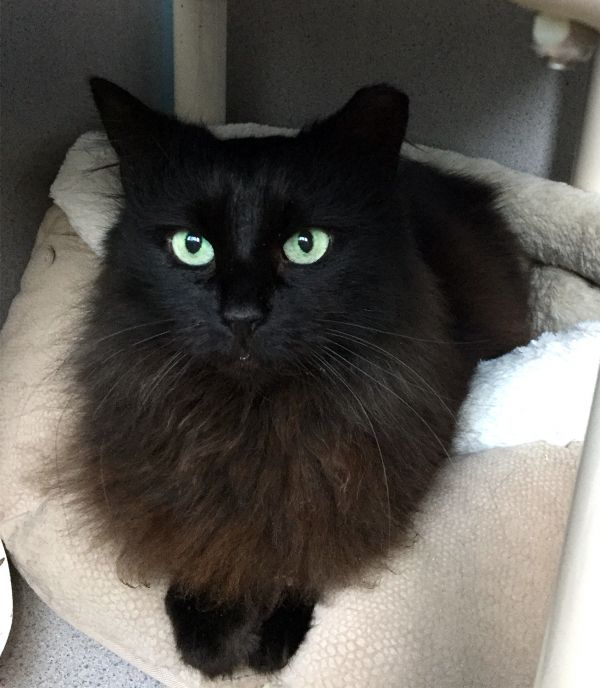 Name: Luanne
Species: Cat
Location: Animal Alliance, 1432 Route 179, Lambertville, NJ
Age, Size, Sex, Breed: Young, Small, Female, Domestic Long Hair
Description: "LUANNE is a beautiful female long hair green eyed beauty with black fur with hints of red fur. She loves…" Learn more
---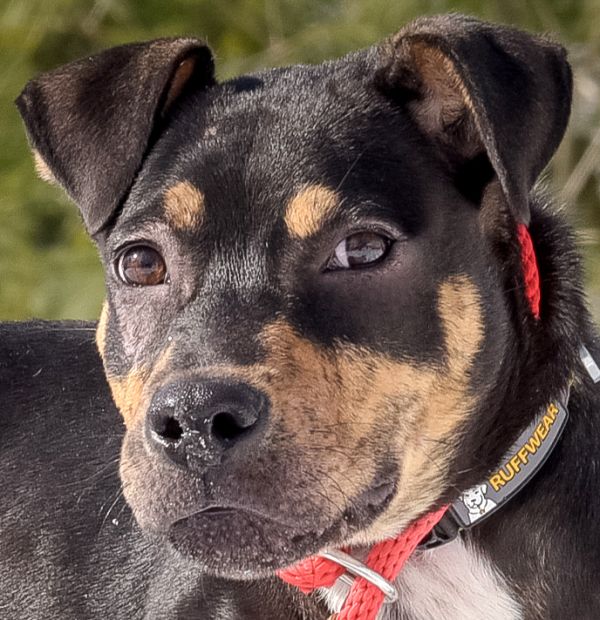 Name: Ranger
Species: Dog
Location: Animal Alliance, 1432 Route 179, Lambertville, NJ
Age, Size, Sex, Breed: Baby, Medium, Male, Hound
Good With: Kids and dogs
Description: "RANGER is a friendly, 6-month-old (as of 2/1/21) 25-pound Hound mix who will weigh approximately 40 pounds at full maturity…." Learn more
---