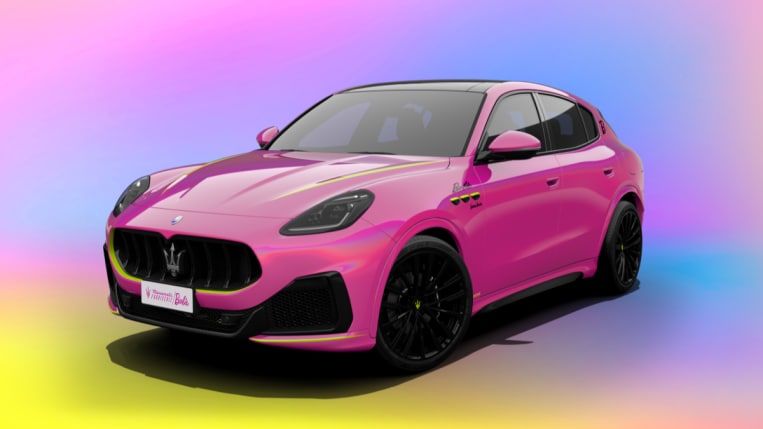 If you can't wait for the new Barbie movie and have $330,000 burning a hole in your pocket, we have great news for you. Maserati, Mattel, and Neiman Marcus have collaborated on a new Barbie-themed Grecale SUV, and all it will cost you is the price of five less-pink Maserati models.
That's one of the strangest sentences we've written in a while.
Her Garage Must Rival Jay Leno's
Look, Barbie knows her cars. She's owned a lot of them over the years. An Austin-Healey 3000. A Ferrari GTS. A long succession of Jeeps. Something that looked like a 1980s Mitsubishi Montero with the grille from a 1990s Cadillac. A Porsche 911. Several campers. The woman has had more cars than any of us.
Related: Pixar-Designed Porsche Sells for Record $3.6 Million
To celebrate her new movie, she wants a Maserati Grecale.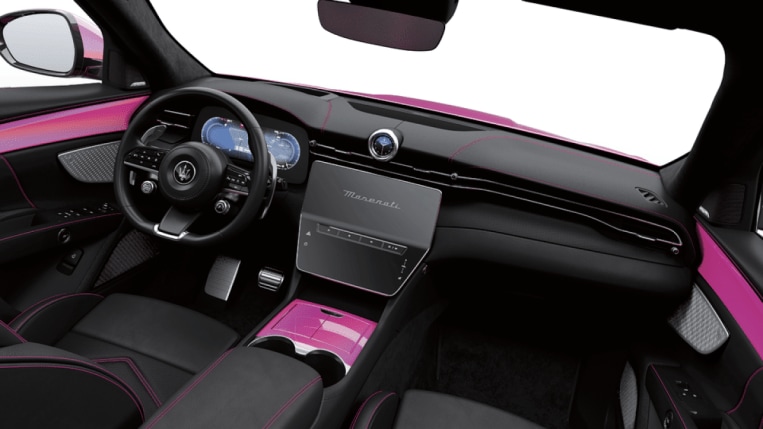 530 Horsepower, Off-Road Settings
Hers is based on the Grecale Trofeo, giving it the same 530-horsepower V6 Nettuno engine as the Maserati MC20 supercar, an electronic-locking rear differential for stability in the corners above Malibu. An air suspension with six selectable drive heights helps you get from a day in the wilderness to your board meeting.
You know what color it is outside. It's called Barbiecore for a reason.
Beyond Pink This Time
The signature pink (hey, she knows what she likes. She got there by experimentation — her 1962 Mercedes 190SL was powder blue) is covered in what Neiman Marcus calls "an iridescent topcoat revealing an unmistakable rainbow effect." Fine acid-yellow lines accent the grille, and the hood's character bulges.
Inside, black leather seats feature pink stitching and trim work in the same iridescent pink. The Maserati trident adorns the front. But, inside, the badges are a signature letter B in Barbie's script.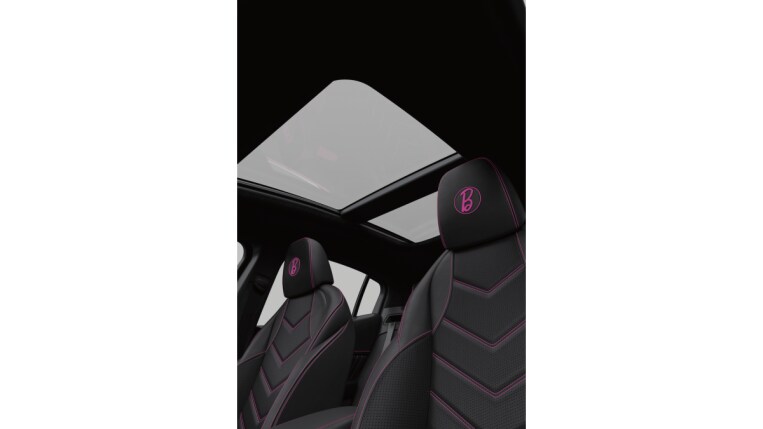 They're Only Building Two
Interested? Hurry. Maserati says the Barbie Grecale "will only be available in two custom units globally." The first will be sold as part of Neiman Marcus' annual Fantasy Gifts list.
The second, a Maserati spokesperson tells us, will be sold in Europe at a later date.
And yes, that price is steep. But Mattel says it "will donate ten percent of the purchase price to the Barbie Dream Gap Project," which funds charities that work on removing barriers to success for girls.
Hurry. Buyers can purchase the bespoke car only by calling (877) 696-2737. Orders open today.