It's almost Christmas and I'm sure you've faced the daunting task of deciding what gift or regalo to give a coworker, a family member, a friend, a partner, a relative, other loved ones, and even to yourself. So if you're still thinking of Christmas gift ideas, consider going for local Philippines products and/or sellers! Besides, with the existence of online shopping websites and Instagram storefronts, placing an order can be done easily and fast (most especially if you're already pressed for time).
Plus, you'll not only surprise your recipient with a special gift but you will also help and support local artisans, creators, crafters and sellers who have poured effort and dedication to their products and businesses.
Without further ado, here are the top local Christmas gift ideas that you can give this holiday season. Feel free to mix and match!
~ Top photo from Shutterstock
.ub-feature-box, .ub-number-box margin-top:0px!important; p.ub-feature-bodymargin-top:-15px!important; .ub-feature-box>div, .ub-number-box>div width: 100%!important;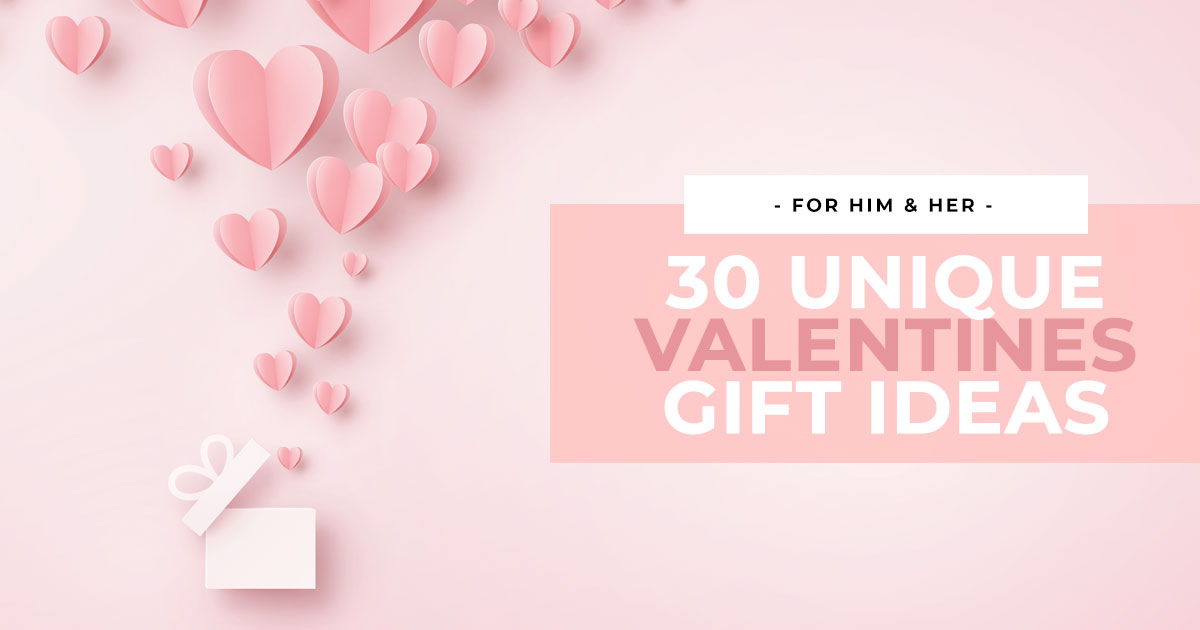 RELATED READ: 30 Unique Valentines Day Gift Ideas for Him & Her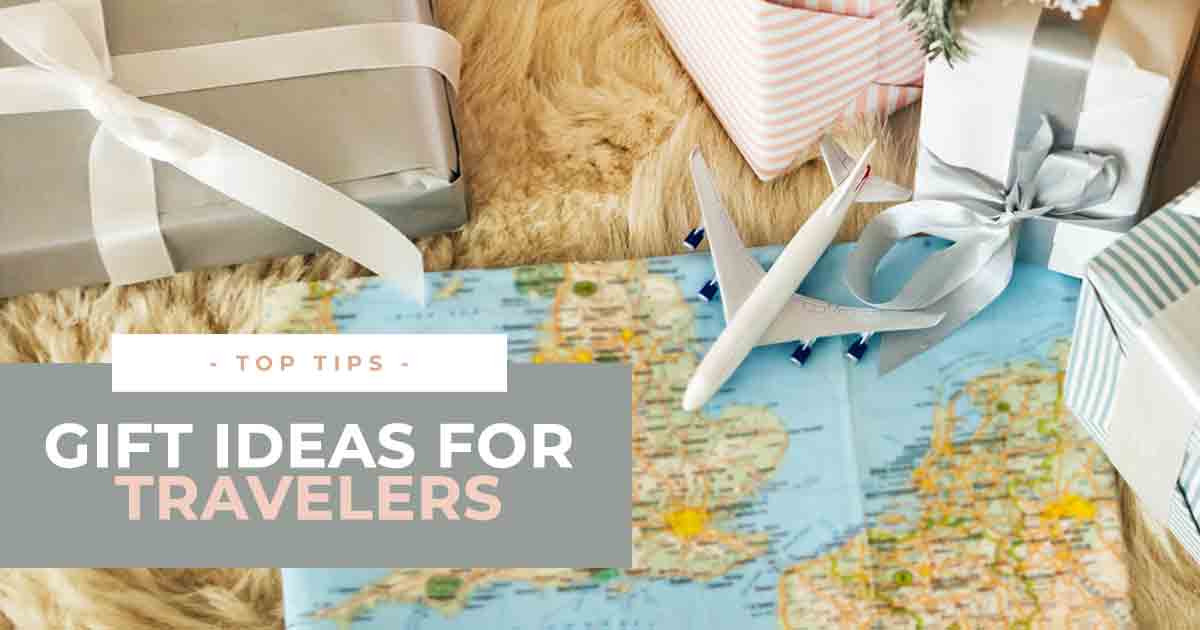 RELATED READ: 30 Great Ideas on Gifts for Travelers
Accessories & Jewelry
Penny Pairs
For Christmas gift ideas for friends and other loved ones, you can dazzle them with affordable jewelry in timeless designs. Rest assured, they're of high quality and are tarnish-free!
LINK: Website
PRICE: Starts at Php 500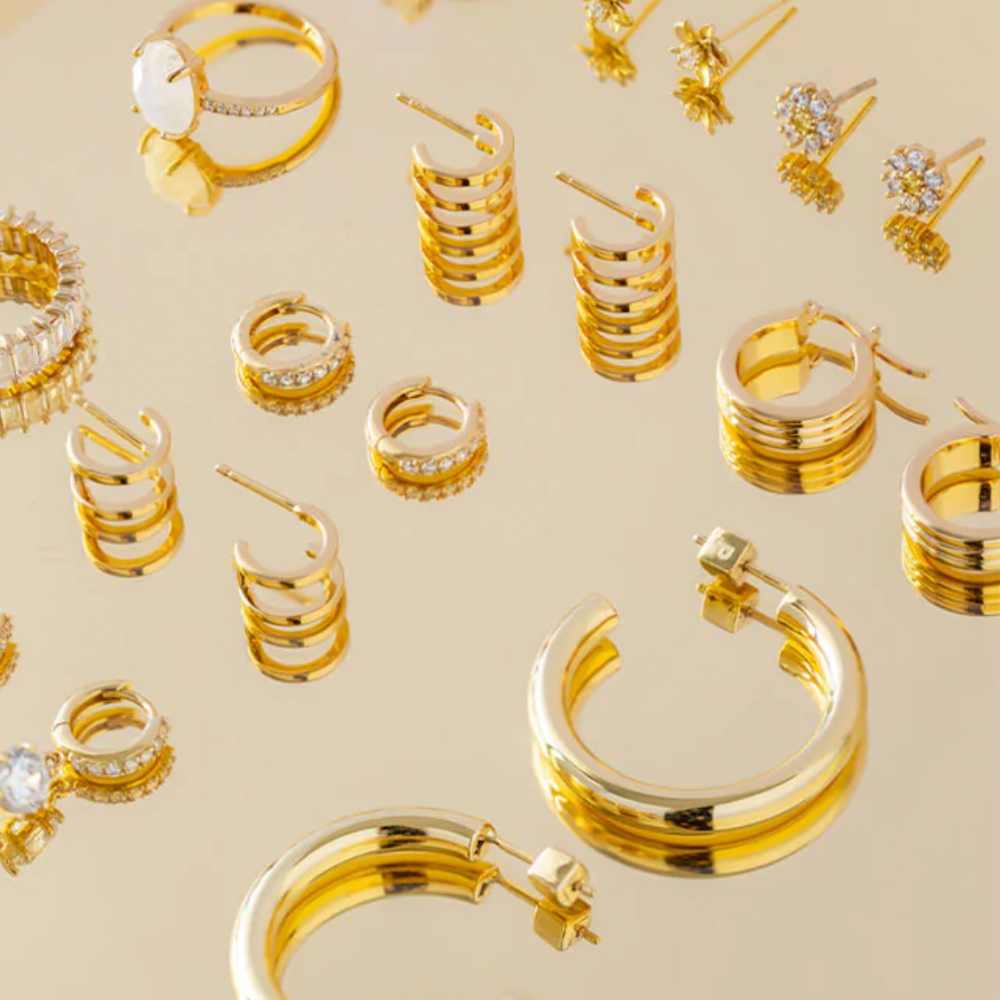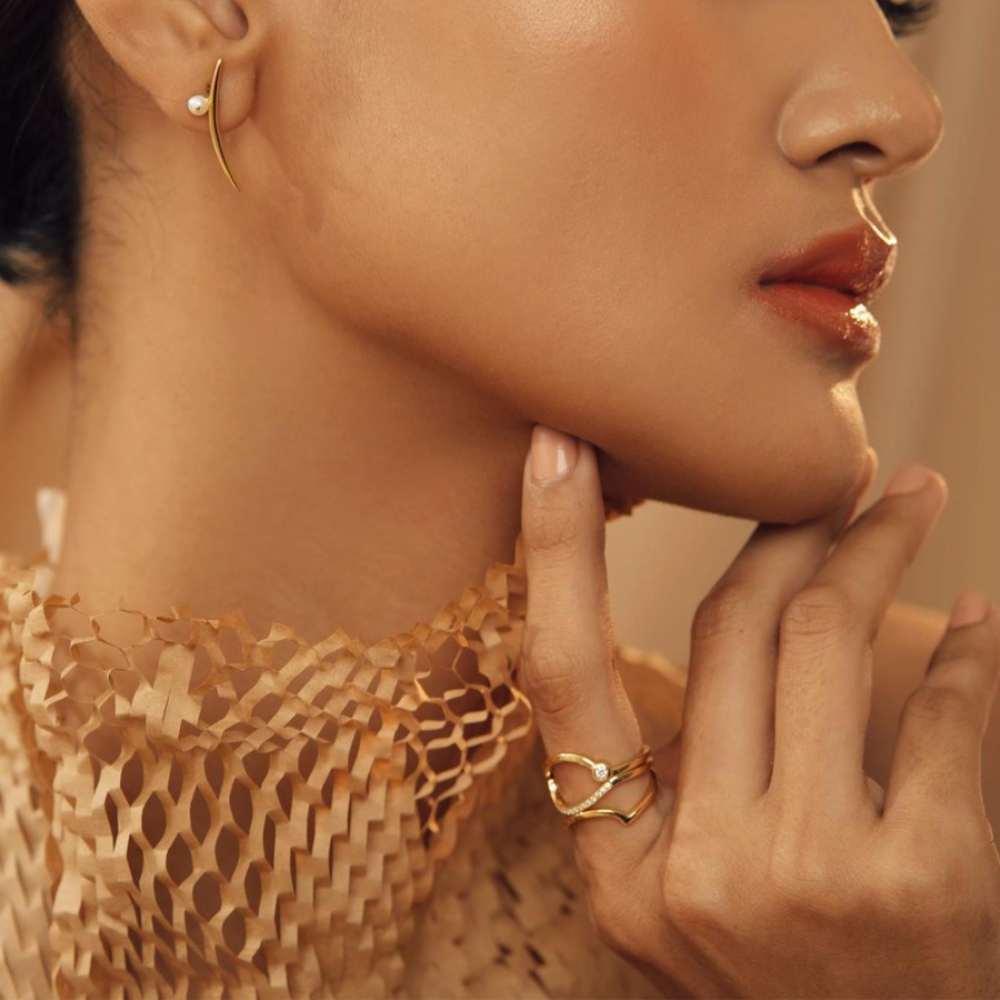 Suki Jewelry
If you're rather looking for finer jewelry that do not have outdated designs, then Suki is a great local store to check. This is a great way to gift a luxurious item without breaking the bank!
LINK: Website
PRICE: Starts at Php 2,000
Local Jewelry & Pearls
If you're looking to upscale your presents (e.g. a Christmas gift for mom), this might be the answer! Places like Palawan offer lower prices for pearls; but if travel to the provinces is not possible, Greenhills and Kultura outlets in Manila are other options. (Kultura also has a lot of other local products that you can choose from).
LINK: Website
PRICE: Starts at Php 1,000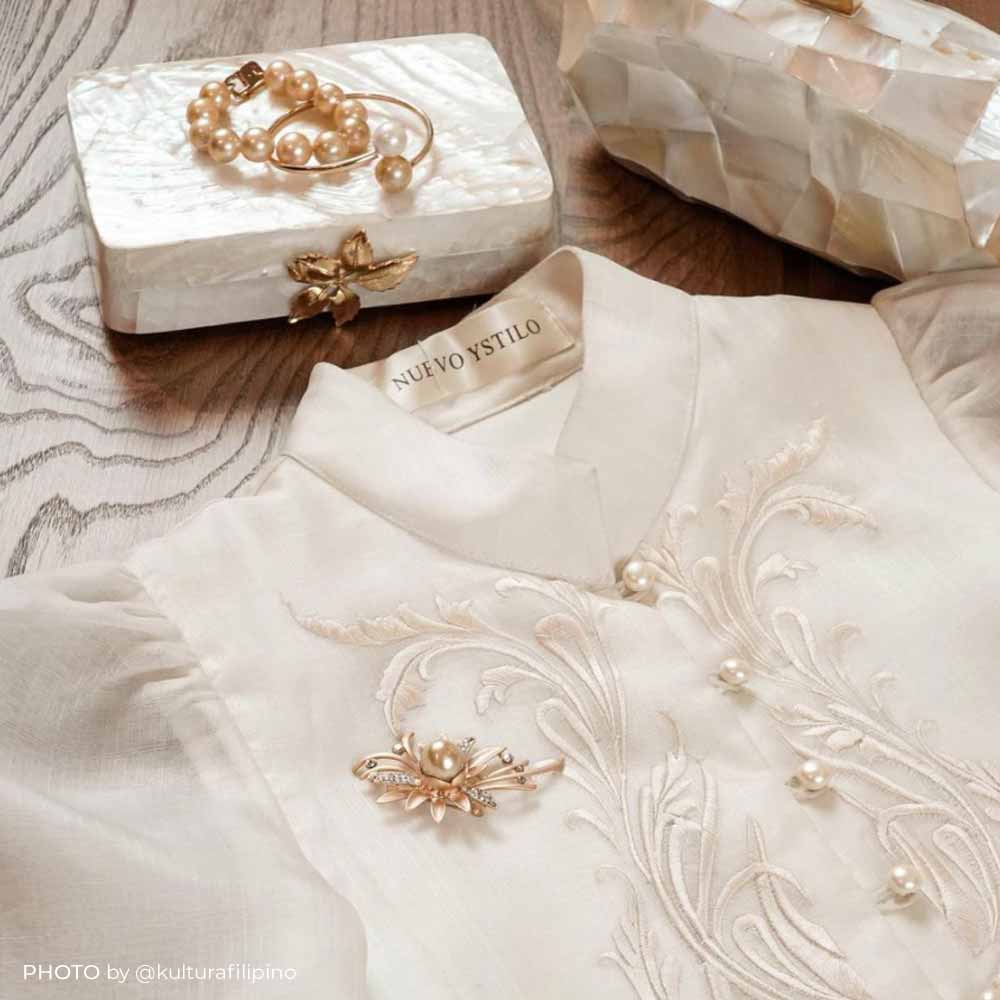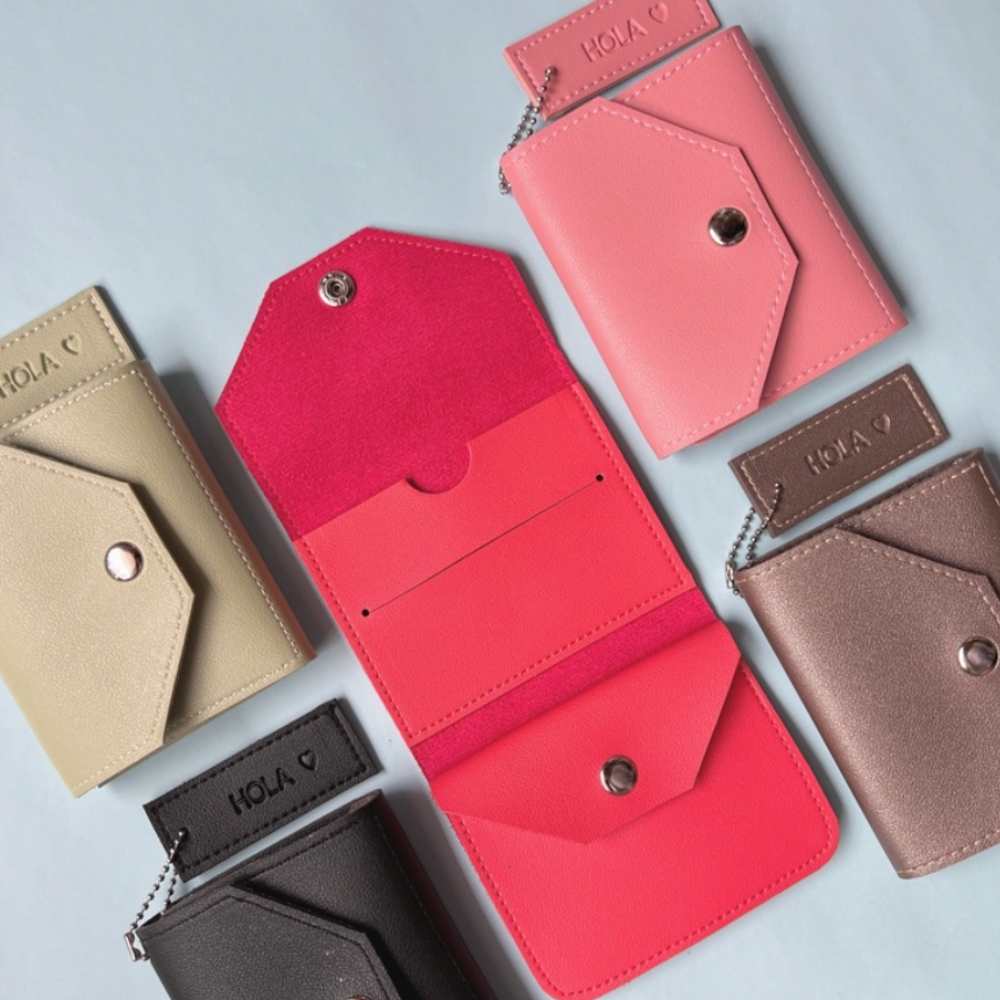 Hola Craft
One of the perfect Christmas gift ideas is to give something personalized and this unique trifold wallet is something you should consider. It can hold cards, extra bills, and coins in a very compact manner — and it's incredibly cheap too! You can definitely pair this up with the other items included in this list.
LINK: Hola Craft
PRICE: Starts at Php 200
Woven.PH
Working together with Filipino artisan communities, Woven.PH crafts sleeve bags that have colorful patterns. Beyond this, they also sell wallets and mats.
LINK: Website
PRICE: Starts at Php 2,000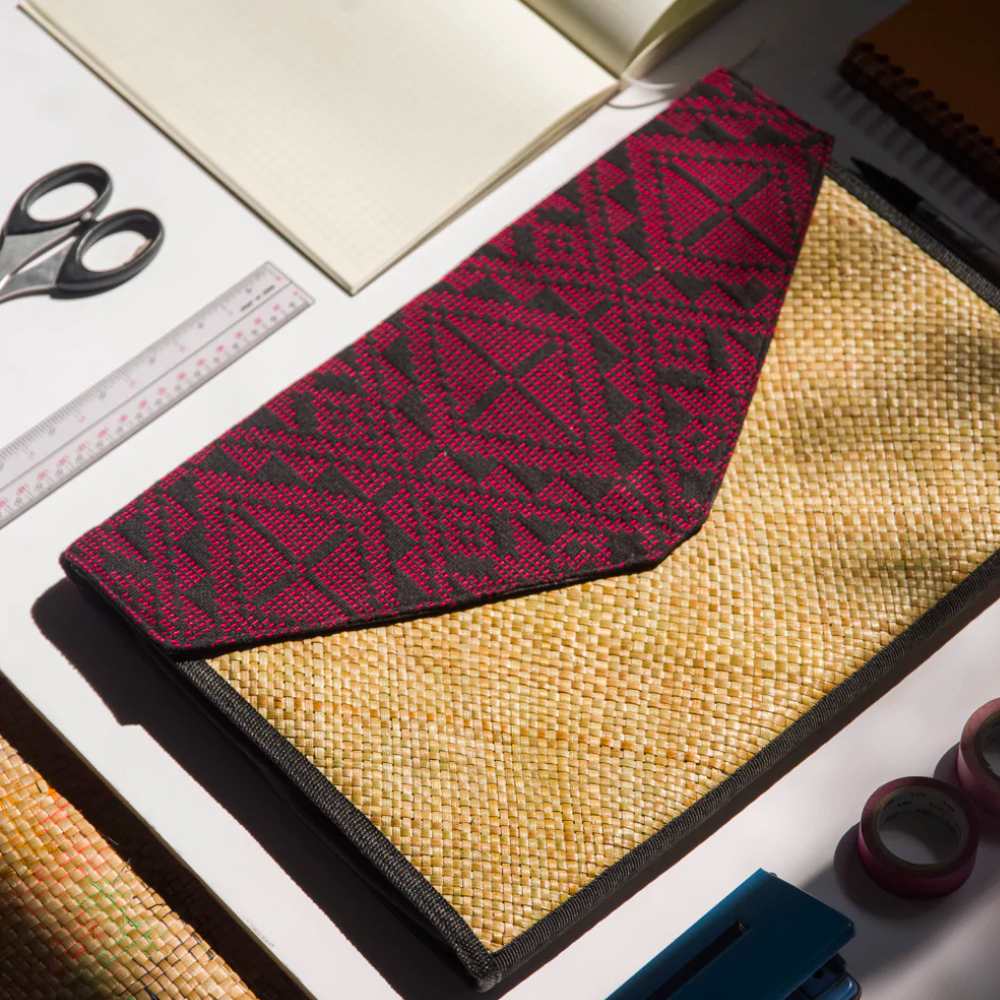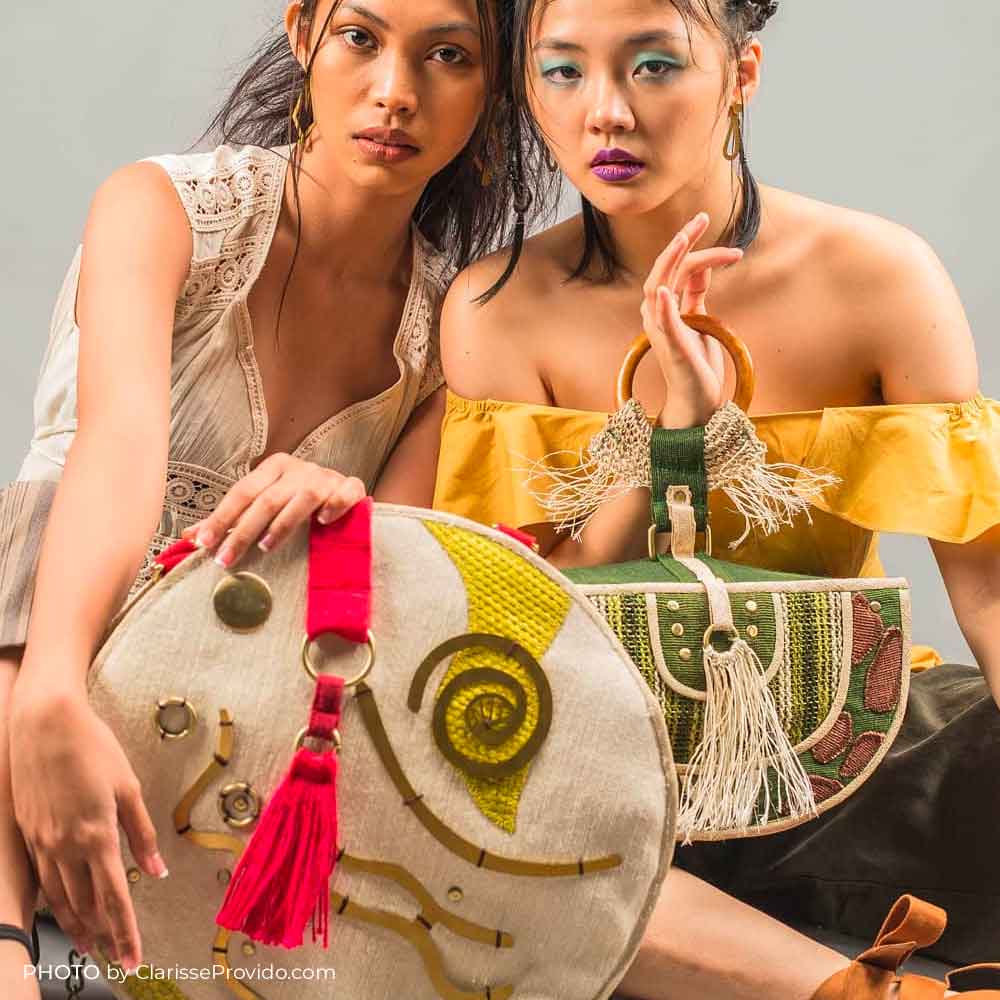 Woven Bags by Clarisse
Bags always top the list as one of the most common holiday gifts that you can give to your family or friends this holiday season. Check out these beautifully woven bags that are 'wearable art' as made by Clarisse Provido from her 'The Cling Bag Collection' — if you check her site, she also has a LOT of other items that you can consider gifting.
LINK: Clarisse Provido
PRICE: Starts at Php 2,000
Clothing & Shoes
Habi Espadrilles Footwear
There are several local shoemakers in the country that make quality and comfortable footwear and Habi is one of them. Promoting responsible fashion and social involvement, all their products are 100% Filipino-made and eco-friendly too! You can also find other products like bags, home items, etc.
LINK: @habifootwearandlifestyle
PRICE: Starts at Php 600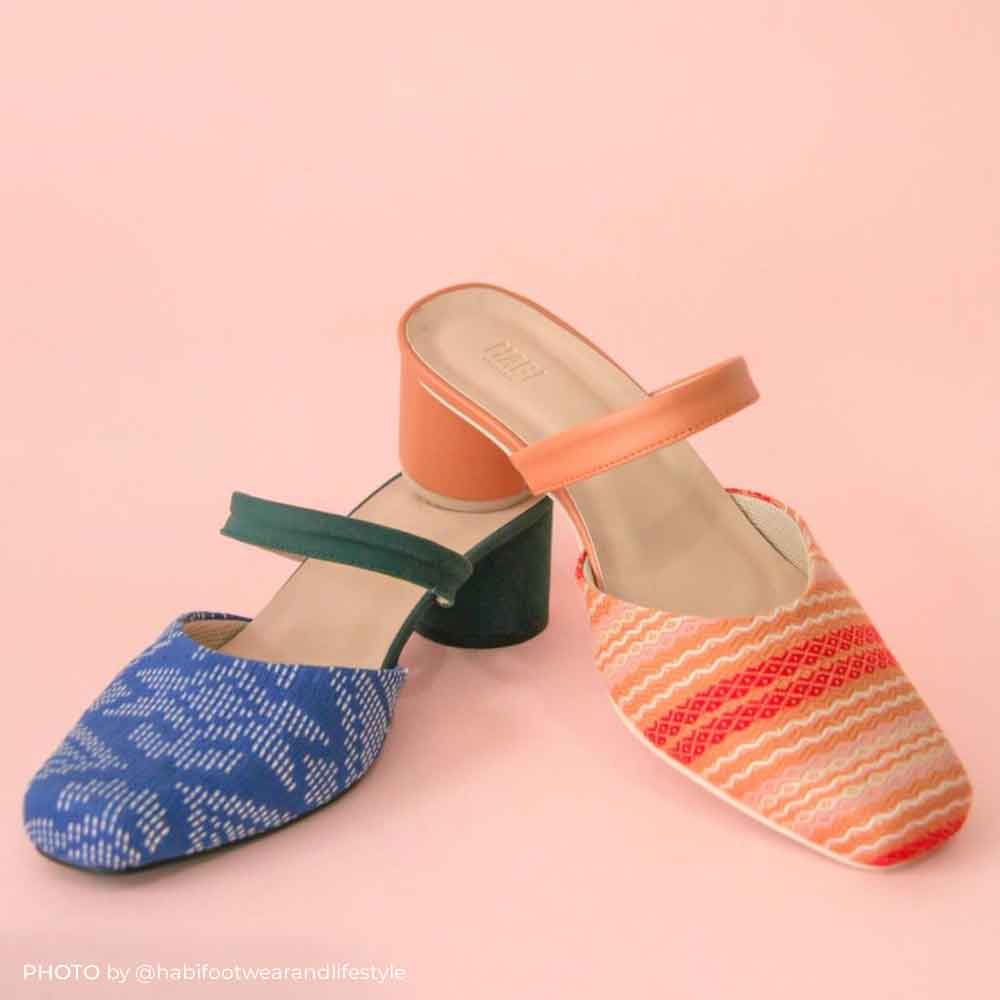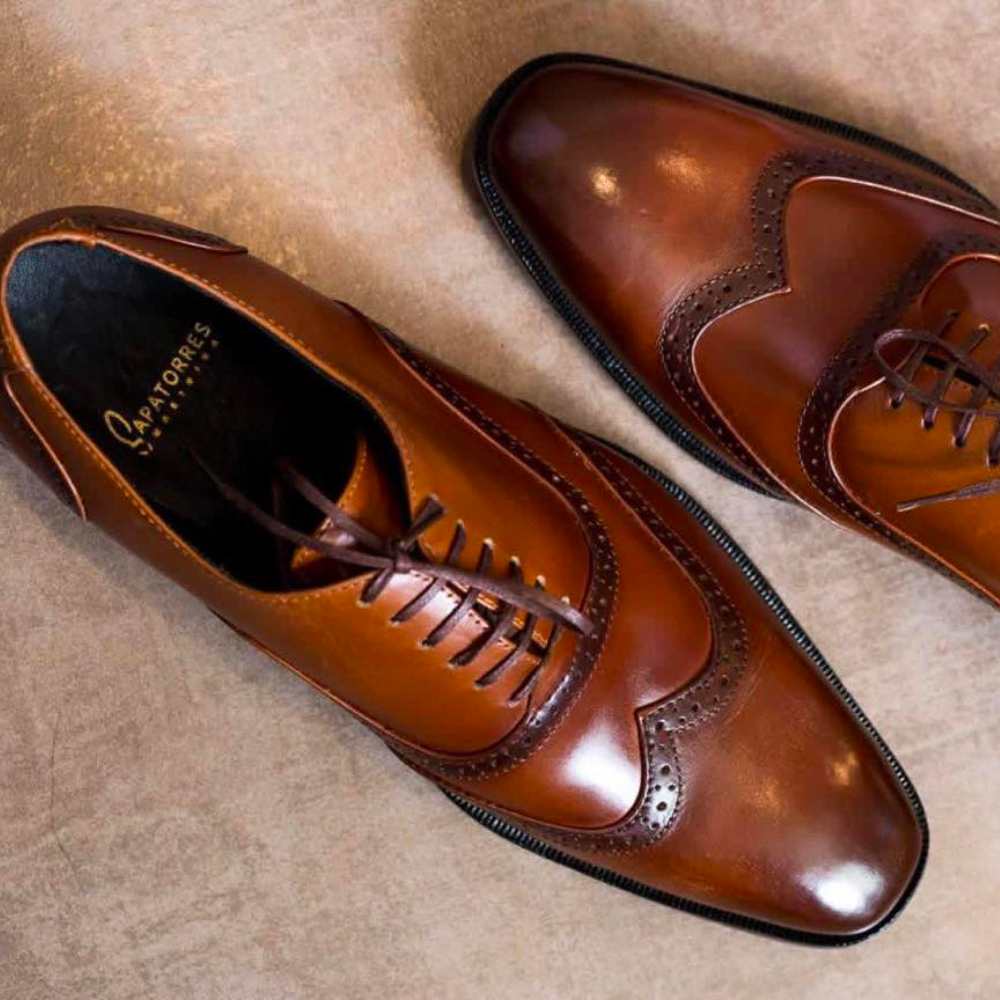 SapaTorres Marikina
It's no news that Marikina is the place to be if you want to get high-quality footwear — after all, they're the best at it! One of the brands that you should check out for this is definitely SapaTorres and they truly make amazing leather items, especially their shoes for males.
LINK: Facebook
PRICE: Starts at Php 1,000
Linya Linya Statement Shirts
There are a lot of statement shirts out there, but Linya Linya has some relatable ones that you will love to gift and also own!
LINK: Lazada
PRICE: Starts at Php 300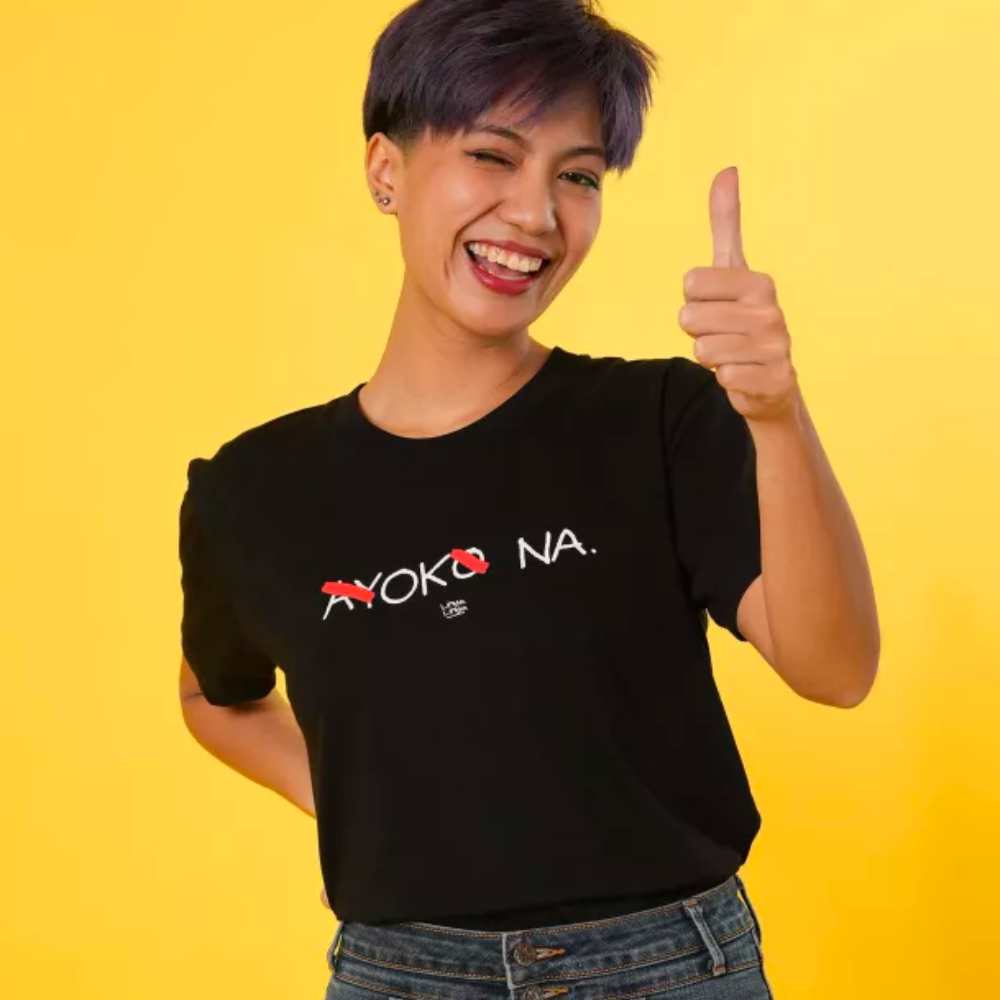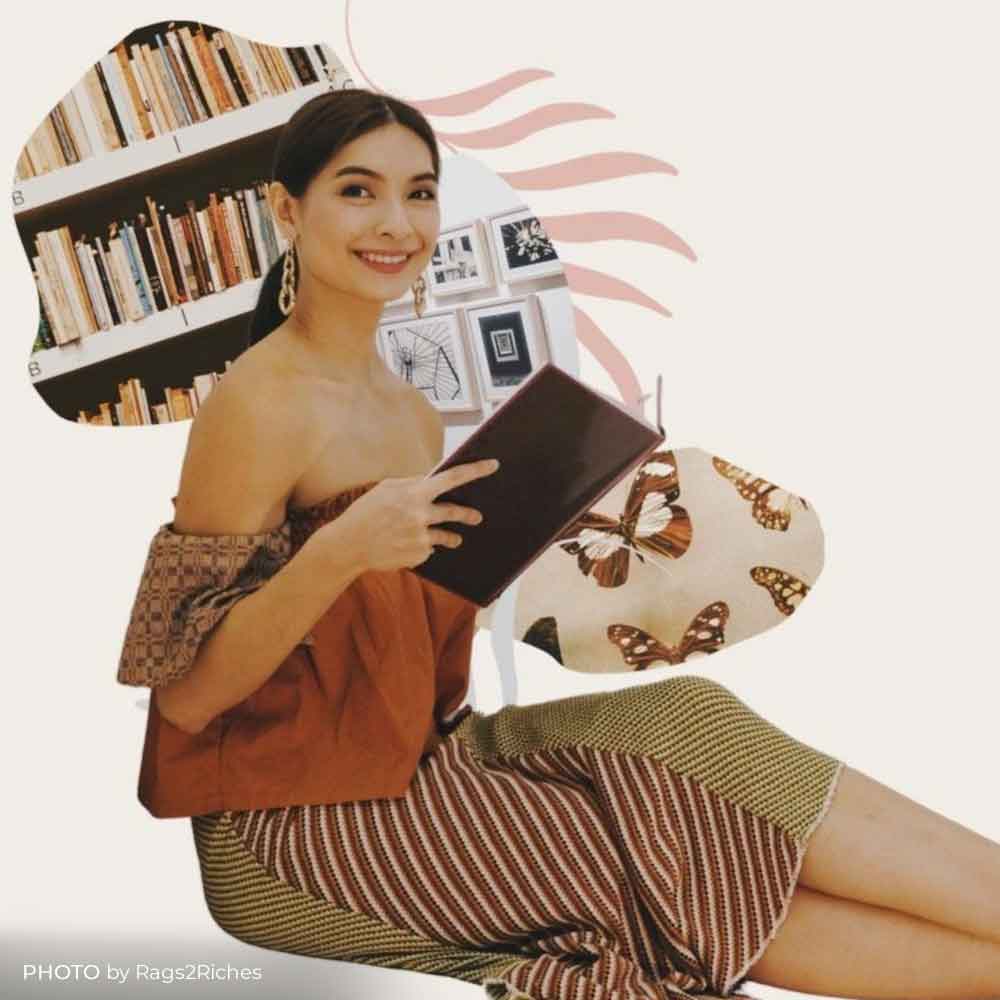 Rags2Riches (R2R) Clothing
Browse through this popular fashion house that partners with local artisans all over the country! Choose from a huge number of eco-ethical clothes as well as other items like bags, wallets, tech, and others. Every purchase also helps support R2R's training program for marginalized workers. (A similar marketplace is Frankie & Friends, check them out too!)
LINK: @Rags2Riches
PRICE: Starts at Php 1,000
Frankie General Store
Promoting slow fashion and sustainability, Frankie General Store is known for its wide range of locally-made items — but more so for its clothing. Give them a try and you're bound to find something in their store!
LINK: Website
PRICE: Starts at Php 500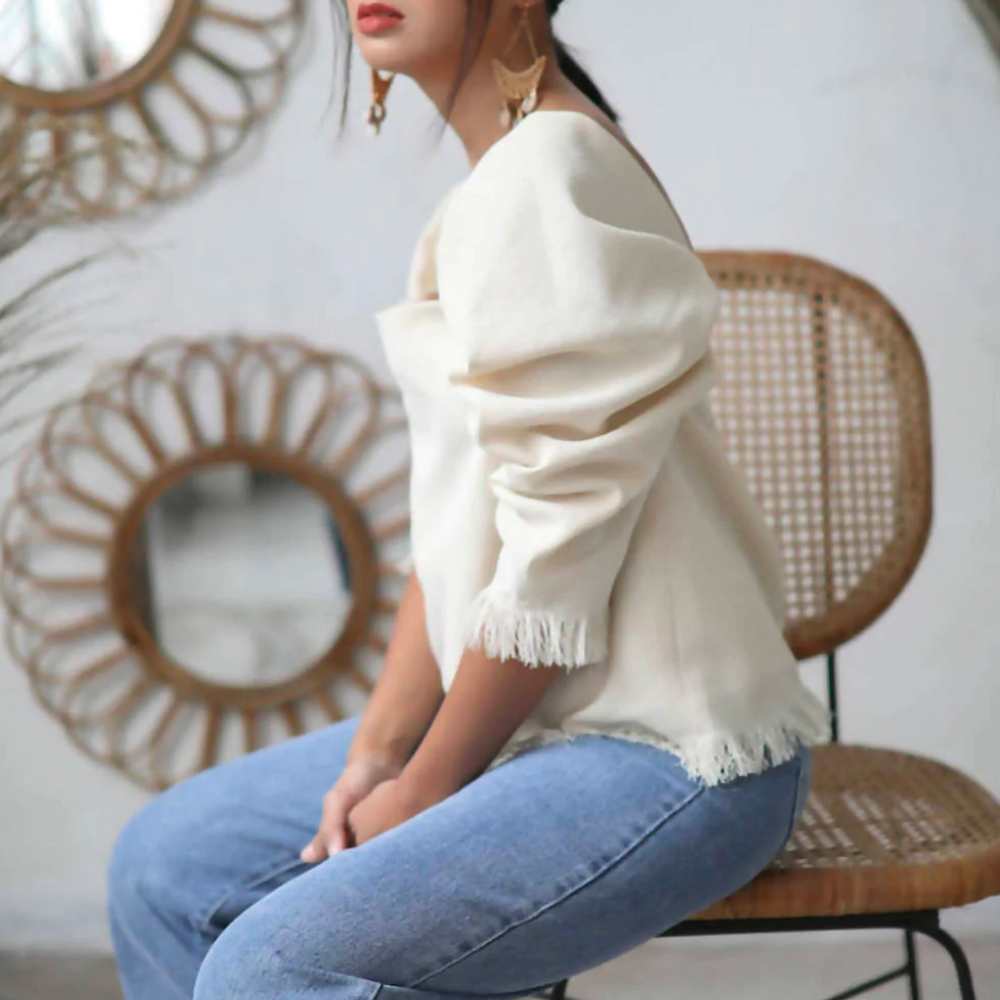 Food & Drinks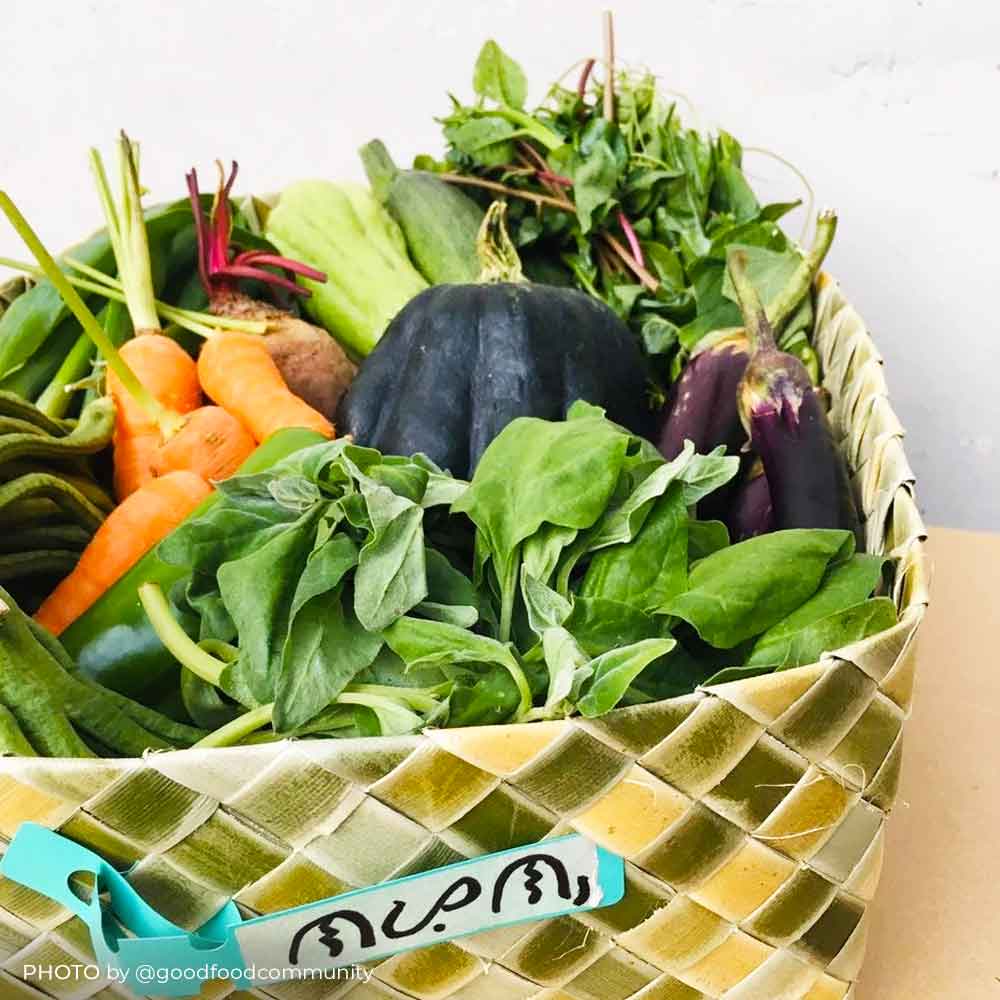 Good Food Community Subscription Box
Got a loved one in your life who's into cooking healthy food? Or a fitness buff who's into keto? Then gift them a CSA Farmshare from Good Food Co.! It's an amazing subscription box service of organic produce (that comes in a beautiful tampipi box) and every purchase even ensures an income for smallholder farmers under their wing.
LINK: @goodfoodcommunity
PRICE: Starts at Php 350
Grazing Manila
This is the ideal gift for your best buddies or coworkers who would love some wine and cheese! With Aperitif, there are several variants of her holiday grazing gift boxes and it has everything you're looking for in a great cheese board spread!
LINK: @grazingmanila
PRICE: Starts at Php 550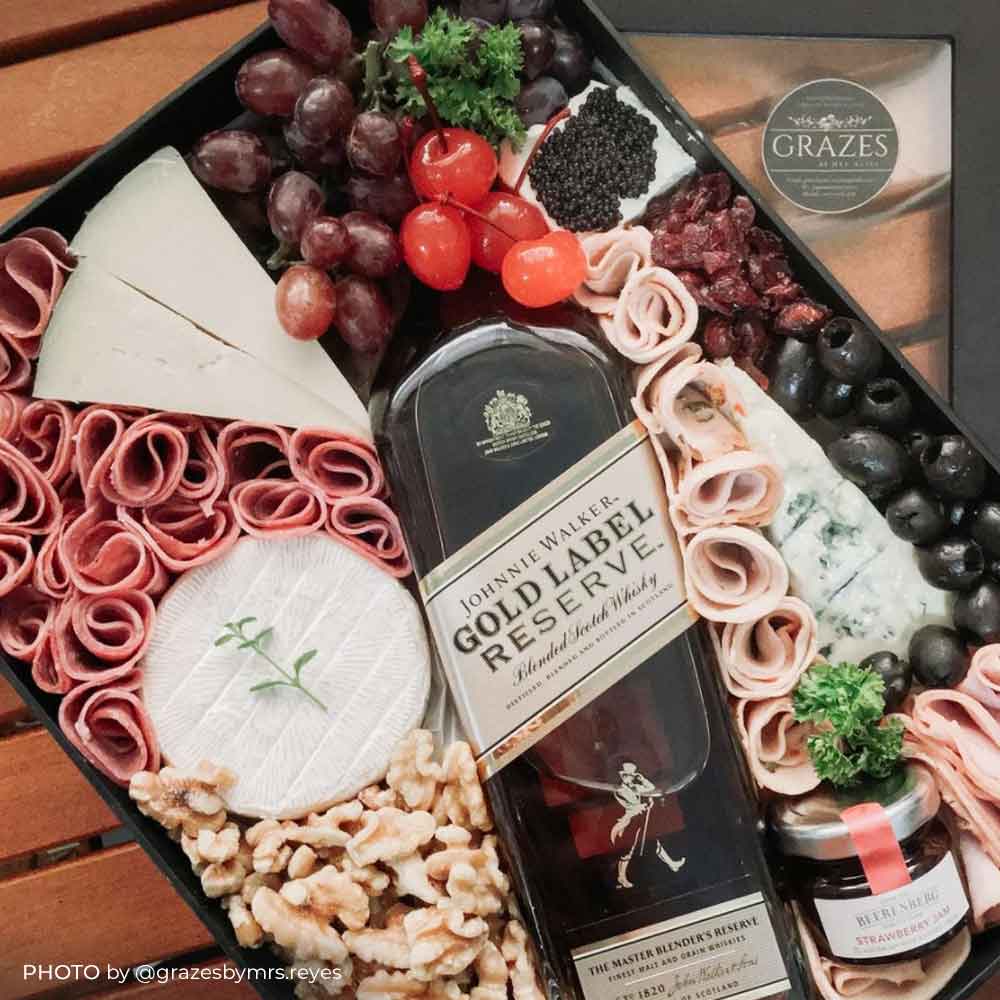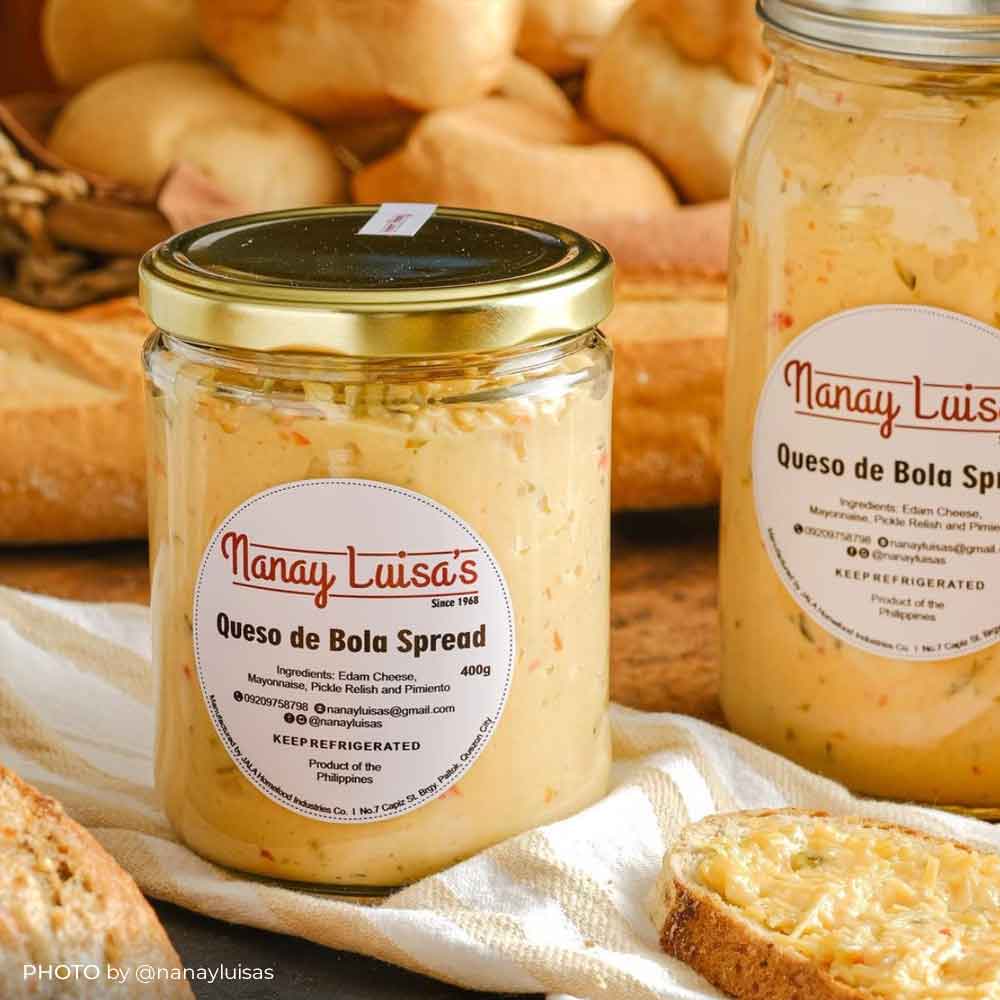 Queso De Bola Spread
Queso De Bola is a staple for the holidays but this is not the usual as it now comes as a spread. As such, Nanay Luisa's Queso De Bola spread is one of the best Christmas gift ideas. With its blend of Edam cheese with mayonnaise, pimiento, and pickle relish, it has just the right blend of bold flavors!
LINK: @nanayluisas
PRICE: Starts at Php 160
Pili & Pino
Grant your loved one the chance to taste the different flavors of the Philippines with this jam gift set. Everything is made with local ingredients and the Dulce de Coco Leche is actually my favorite from this bunch!
LINK: Lazada
PRICE: Starts at Php 400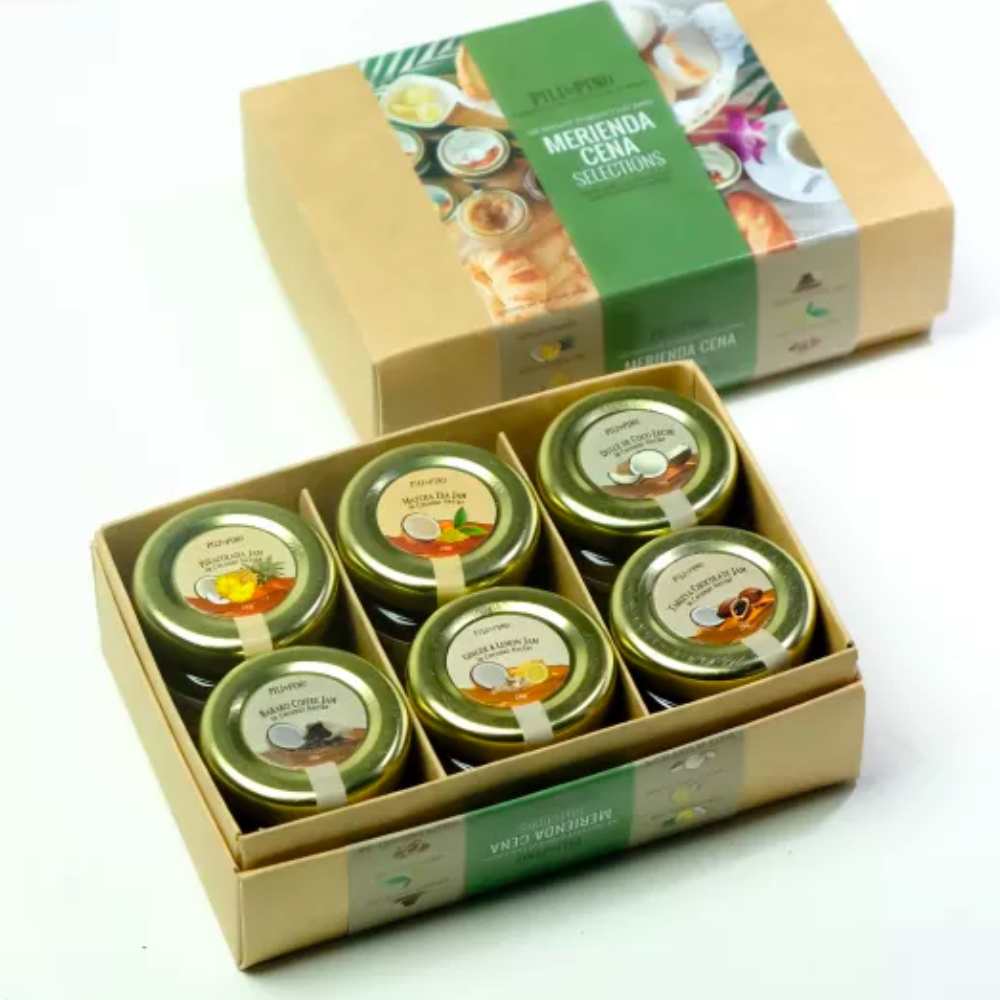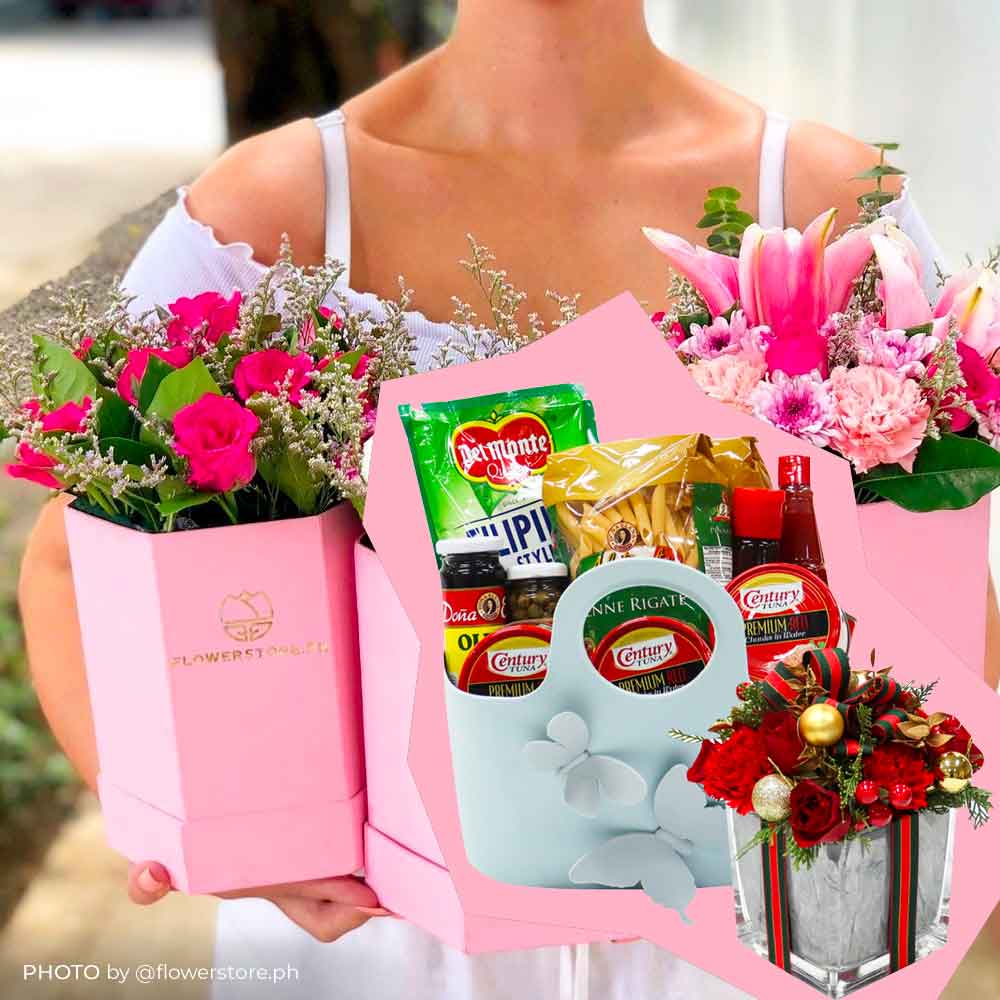 Sweets/Fruits Bundled with Flowers
Flowers are not only for Valentines, so brighten someone's day with a flower bouquet/box that's paired off with a Christmas basket of goodies, a fruit basket, a gift box, some cake, or even a bottle of alcohol. If you want to step up your game, then buy a unique chocolate bouquet instead!
LINK: @flowerstore.ph
PRICE: Starts at Php 600
Auro Chocolate Gift Boxes
Chocolates are a simple yet much-appreciated gift to receive over the holidays — especially if the recipient has a sweet tooth! For this, go for the award-winning bean-to-bar chocolate company that sustainably sources cacao beans from Filipino farmers: Auro Chocolate, which is based in Davao province. (Check out their popular Chocoholic's Kit priced at Php 1,350!)
LINK: @aurochocolate
PRICE: Starts at Php 200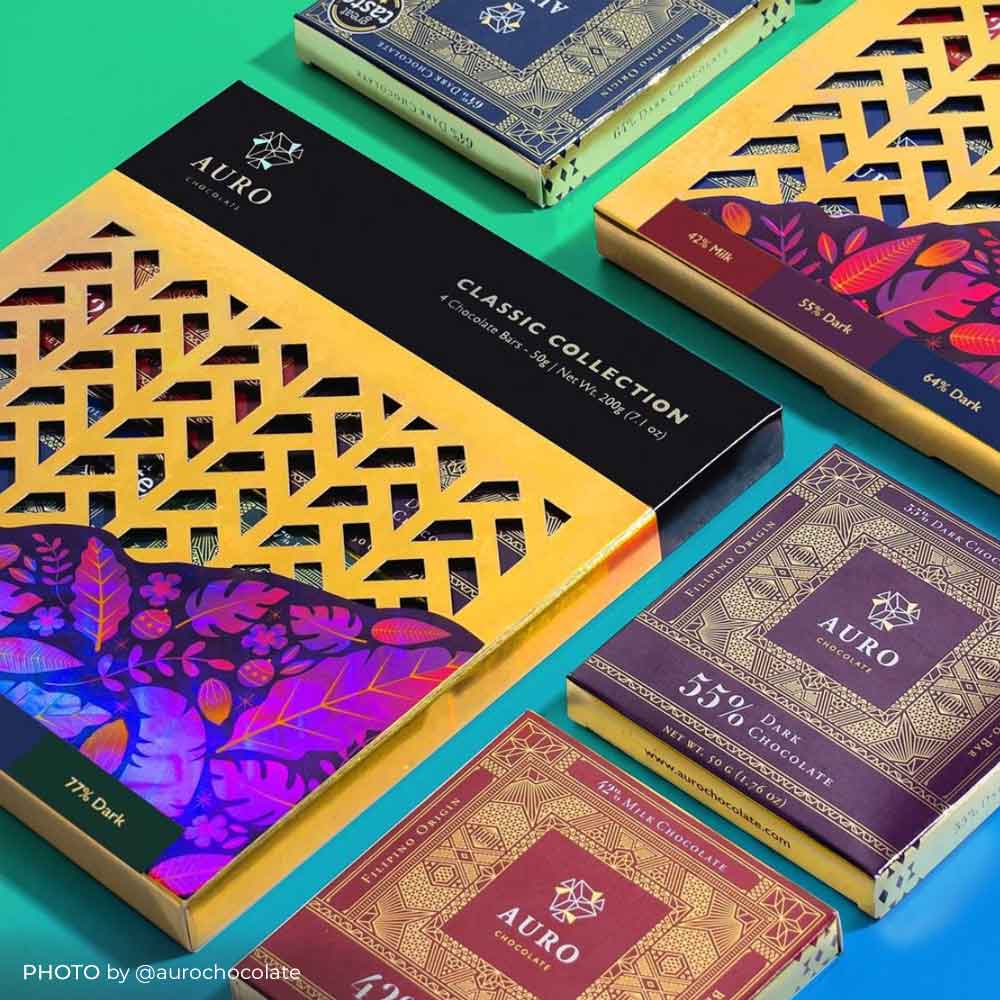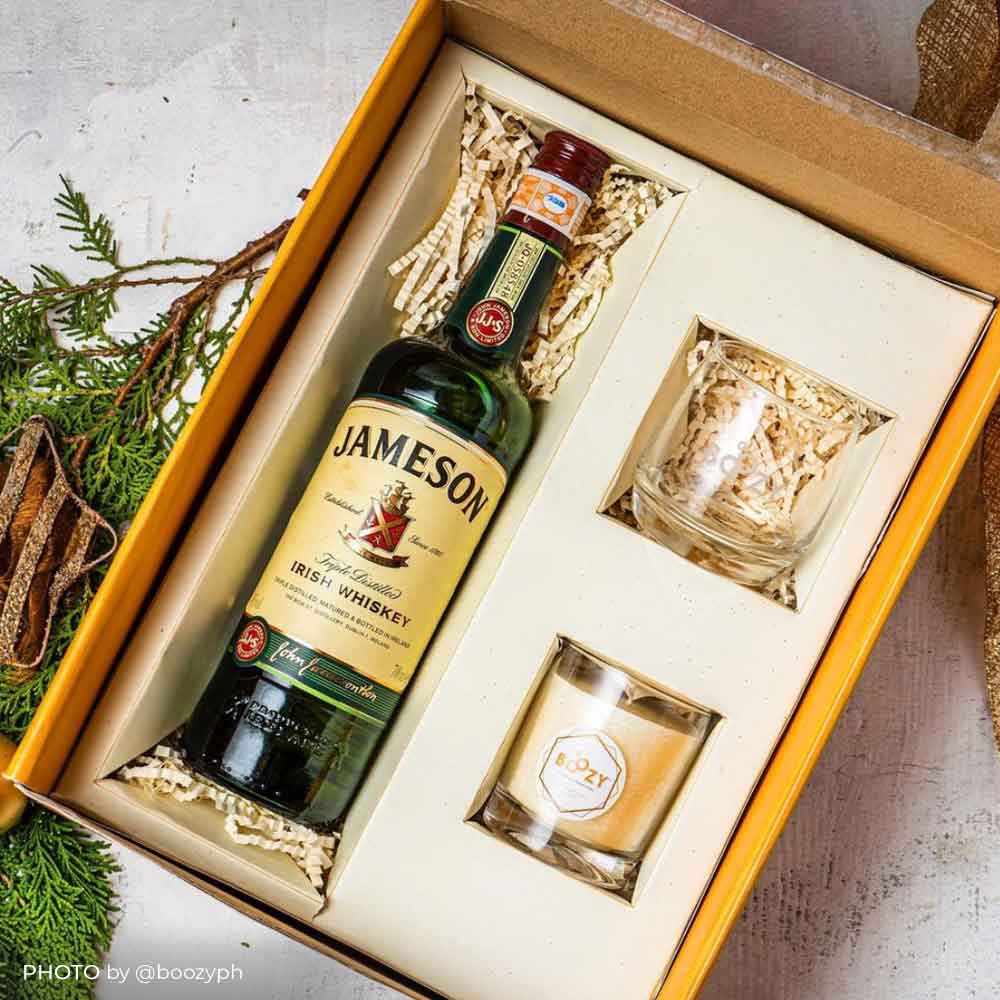 Boozy.PH Liquor Gift Sets
Wondering about Christmas Gift Ideas for him or for dad? Well, why not make their holiday merry, bright, and bubbly with some liquor drinks? Boozy.PH has a wide range of liquor brands that can be packaged in this nice gift box. (Disclaimer: Instead of a Boozy glass, most gift sets are combined with a different item, please check by their store for the selections).
LINK: @boozyph
PRICE: Starts at Php 500
Local Coffee from The Dream Coffee PH
For all your coffee-loving friends and loved ones, head on over to The Dream Coffee PH for local and authentic coffee. This brand makes coffee products that are 100% single-origin Philippine Arabica created together with farmers from T'Boli, South Cotabato. (Check out their boxed selections that are perfect for gift-giving!)
LINK: Website
PRICE: Starts at Php 400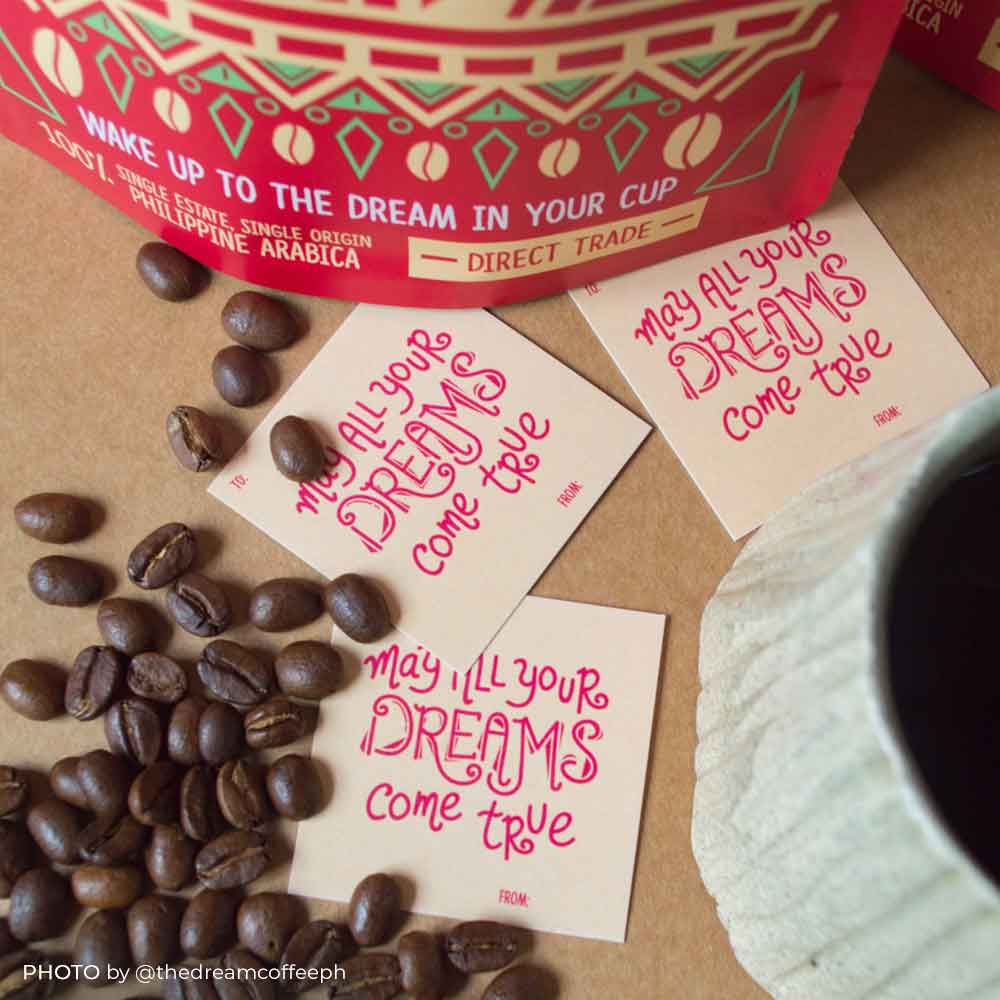 For Home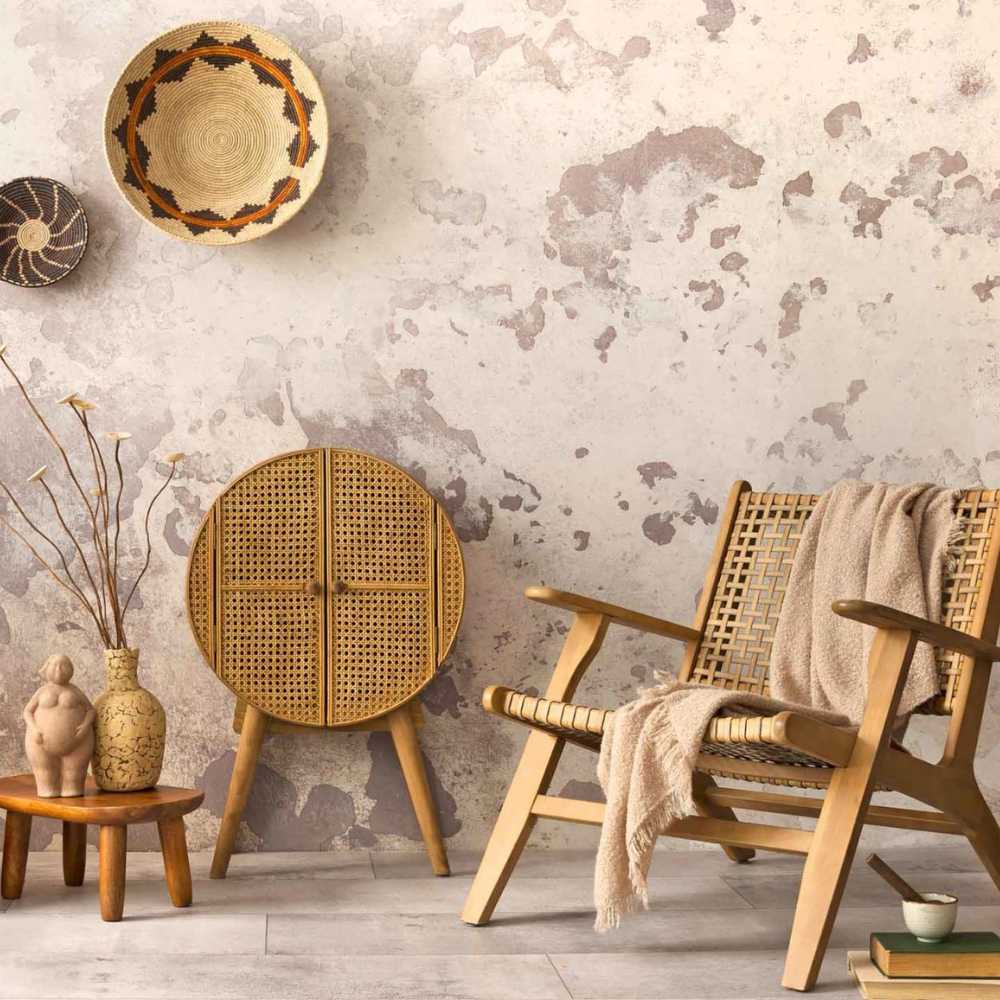 Likhaan
With a mission of bridging Filipino creators to the world, this is a new local marketplace that collects unique handmade artworks of different kinds — something like an Etsy version of the Philippines but with a more humanized aspect.
LINK: Website
PRICE: Starts at Php 500
Funk Trunk
An amazing brand that designs eco-friendly gifts is Funk Trunk. Apart from their Hero Pack which includes a Funkutlery set, bamboo pen, and BambuCup, they also have the Bambler (tumbler). The icing on the cake? If you buy an item, they will plant a tree in return!
LINK: @funktrunkph
PRICE: Starts at Php 1,399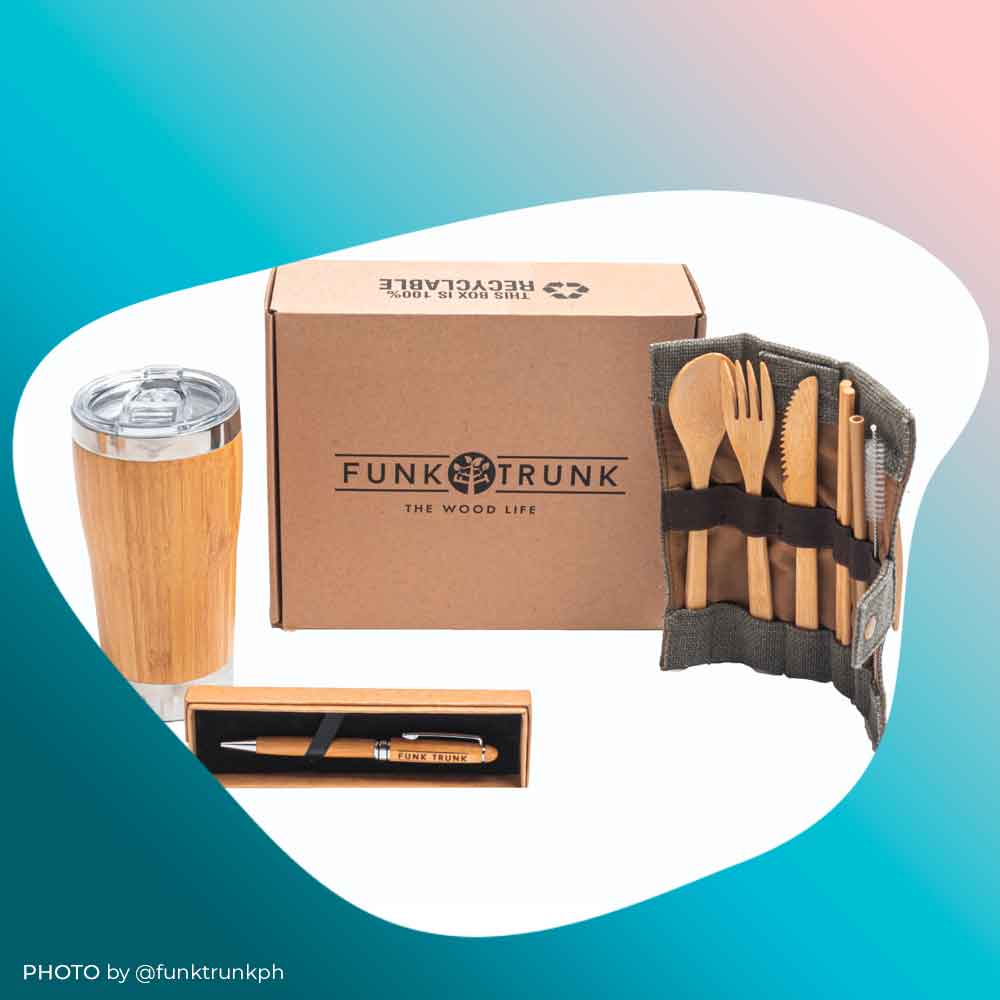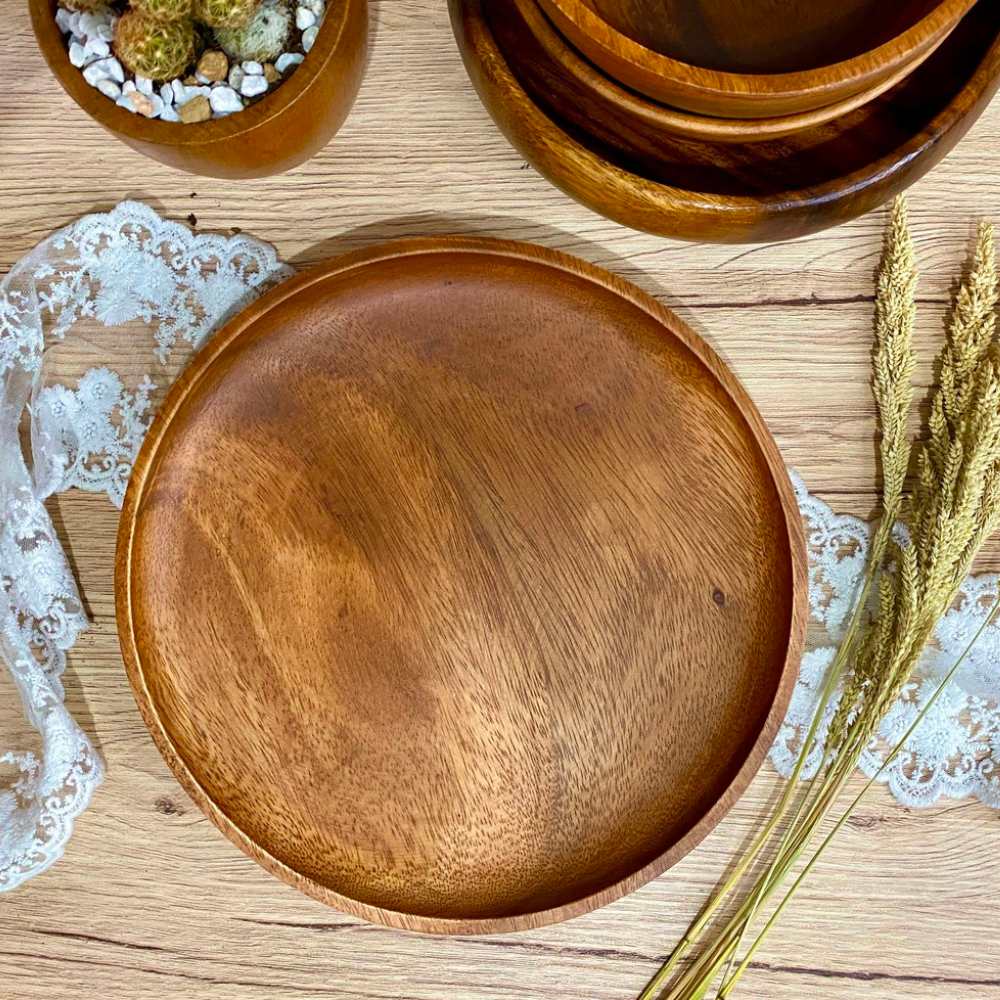 Luid Lokal
For him or for her, help spice up their kitchen items with any of Luid Lokal's wooden bowls and kitchen utensils. This Pampanga-based business is a hit online and it's easy to see why especially since they're of such high-quality that you would think they're expensive (spoiler: they're not).
LINK: Shopee
PRICE: Starts at Php 100
Kultura
I've already previously mentioned Kultura in the above sections but it needs to be mentioned here again; after all, they also have a wide range of local home items and decorations. So in case you want more options other than the ones listed in Likhaan, shop on their website now (or visit one of their physical stores found in some SM malls).
LINK: Website
PRICE: Starts at Php 200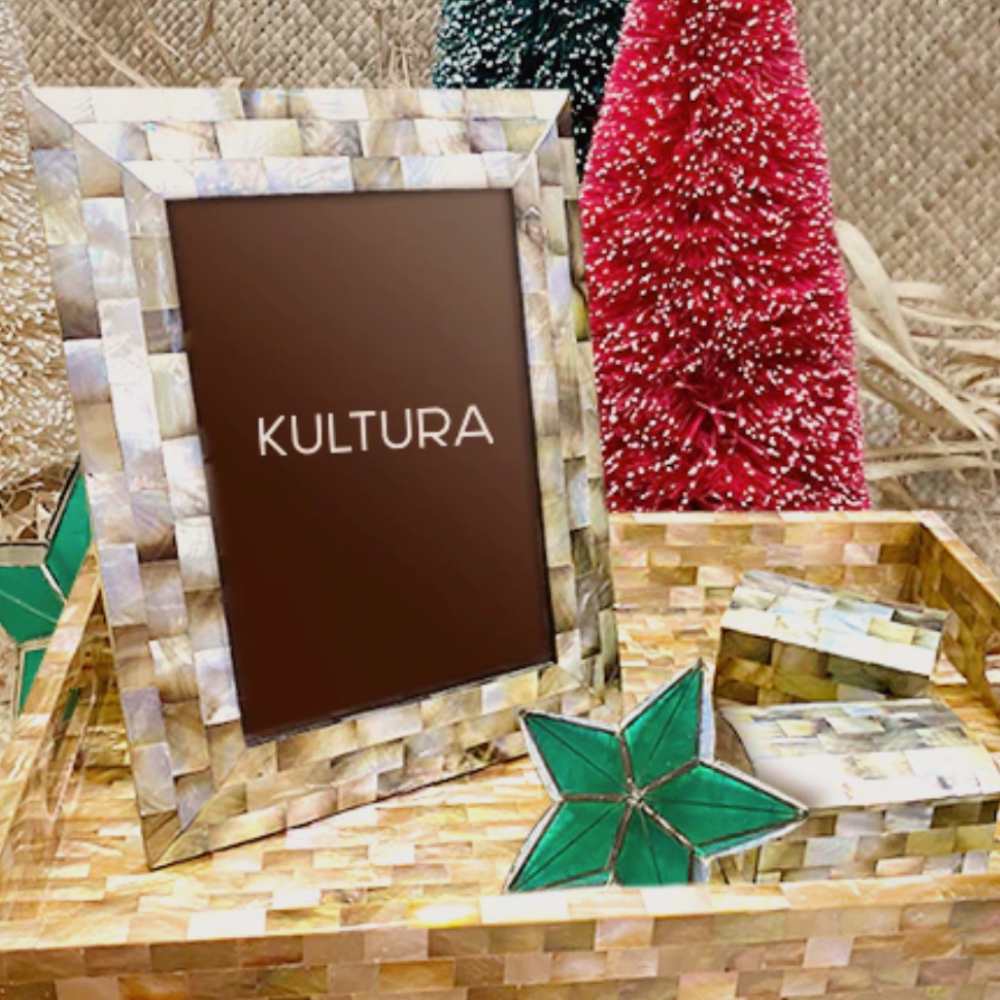 Knitting Expedition
A perfect gift for your child or pamangkin (niece or nephew), Knitting Expedition showcases an assortment of knitted toys and accessories for kids — all of which are handmade by Ifugao women!
TIP: Wanna gift local children's books instead? Check out Adarna House
LINK: Website
PRICE: Starts at Php 200
Spruce Plants
Help your plantita or plantito friends with their home plant collection and give them something to gush about by gifting them one of their dream plants. There are several online plant stores that sell quality and healthy plants, but Spruce Plant Shop is one of my favorites!
LINK: @spruceplantshop
PRICE: Starts at Php 100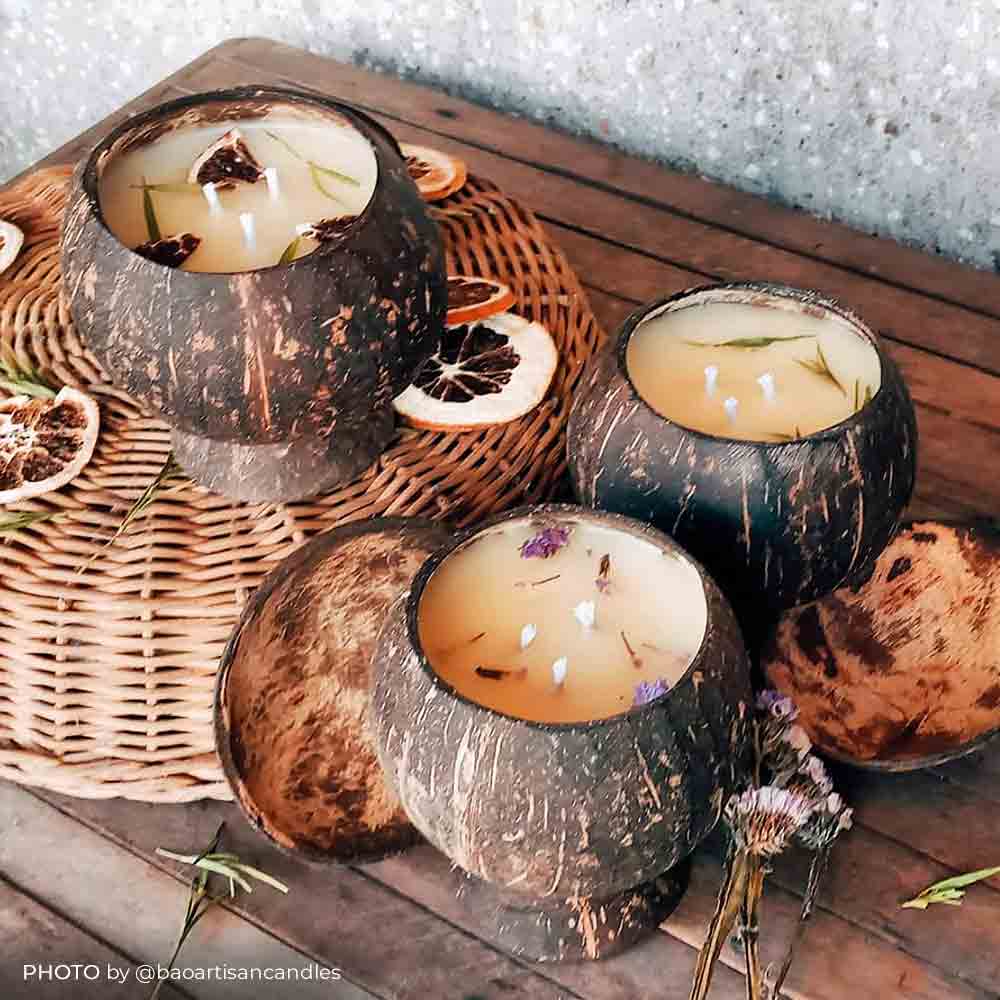 BaO Artisan Candles
Made with 100% naturally locally sourced beeswax and essential oils, BaO currently has three scents: Yoga (bamboo, peppermint & green tea); Focus (citrus vanilla), and Rest Easy (Lavender Vanilla). With its unique coconut holder, this is the perfect gift for your special ones who love to meditate and relax!
LINK: @baoartisancandles
PRICE: Starts at Php 550
Simoy ng Haraya
Roughly translated to 'scent of imagination', this local store's collection of scented candles is impressive — especially the ones that are based on Filipino desserts such as puto bumbong, buko pandan, and tsoknut. They also have other unique items that you need to check out so drop by their store!
LINK: Website
PRICE: Starts at Php 550
Other Christmas Gift Ideas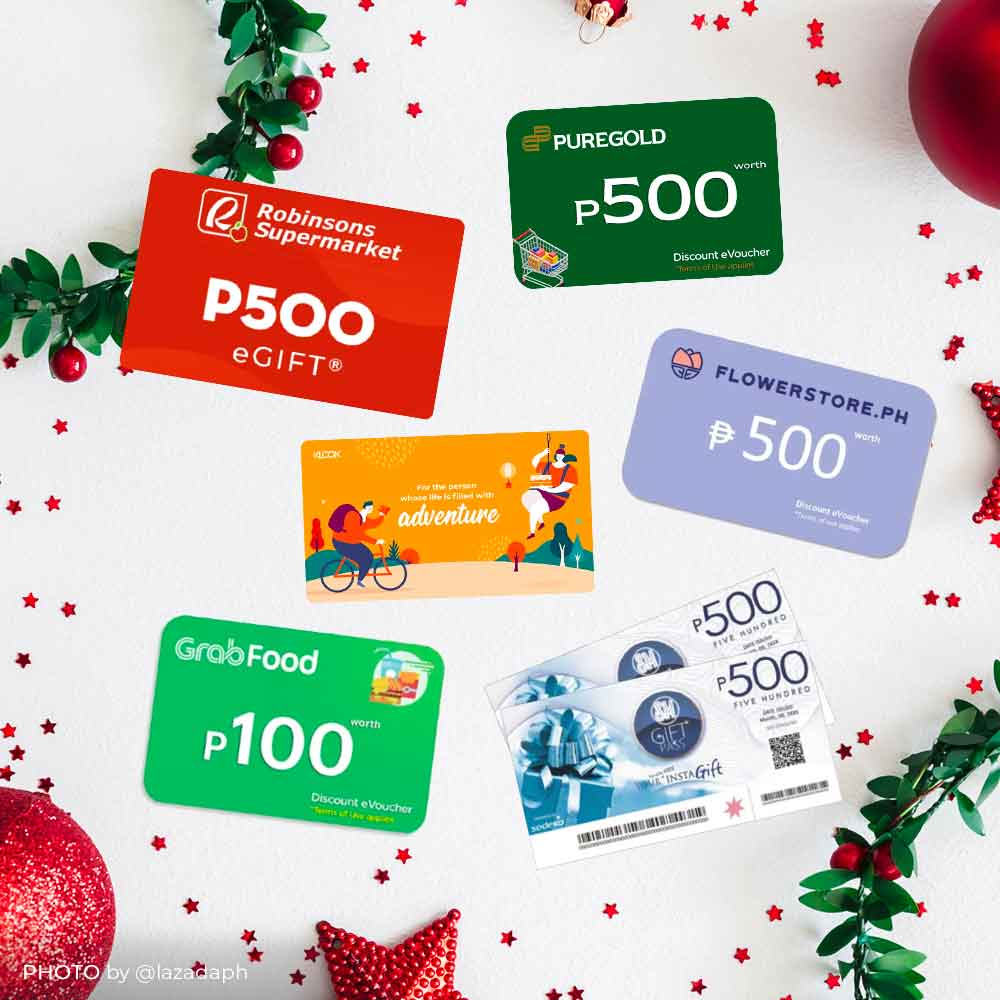 Local Gift Cards
Gift cards, especially when they're thoughtfully chosen, can make for great gifts. After all, it also gives the receiver the flexibility to choose what they'd want to receive! Some favorites would be Klook, GrabFood, Puregold, SM, Flowerstore, and more (can be purchased from Lazada or Shopee).
LINK: @lazadaph
PRICE: Starts at Php 100
BDJ Planner
Make a journal junkie happy this year with a good quality planner where they can write their ideas and organize their schedules! There are tons of planner and journal options to choose from such as those from Starbucks and Coffee Bean, but if you want to support local, check out the Belle De Jour planners.
LINK: @bdjbuzz
PRICE: Starts at Php 500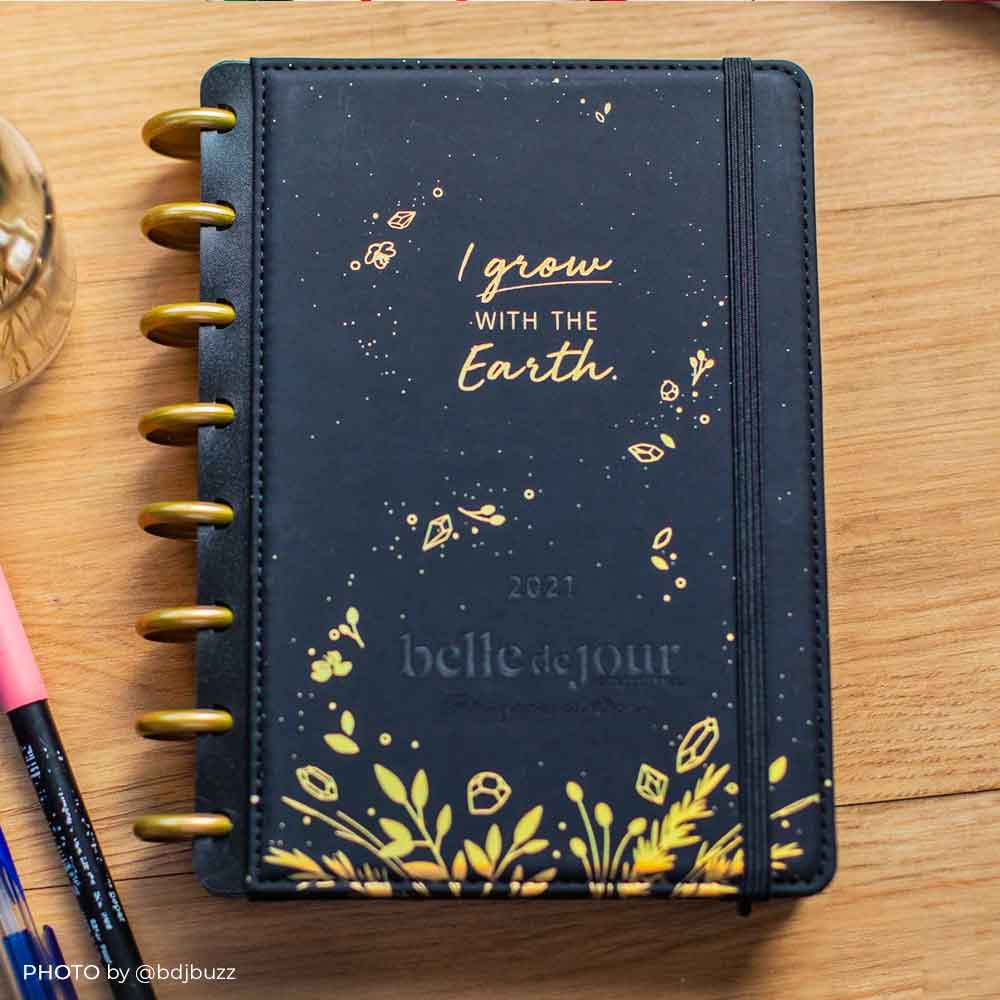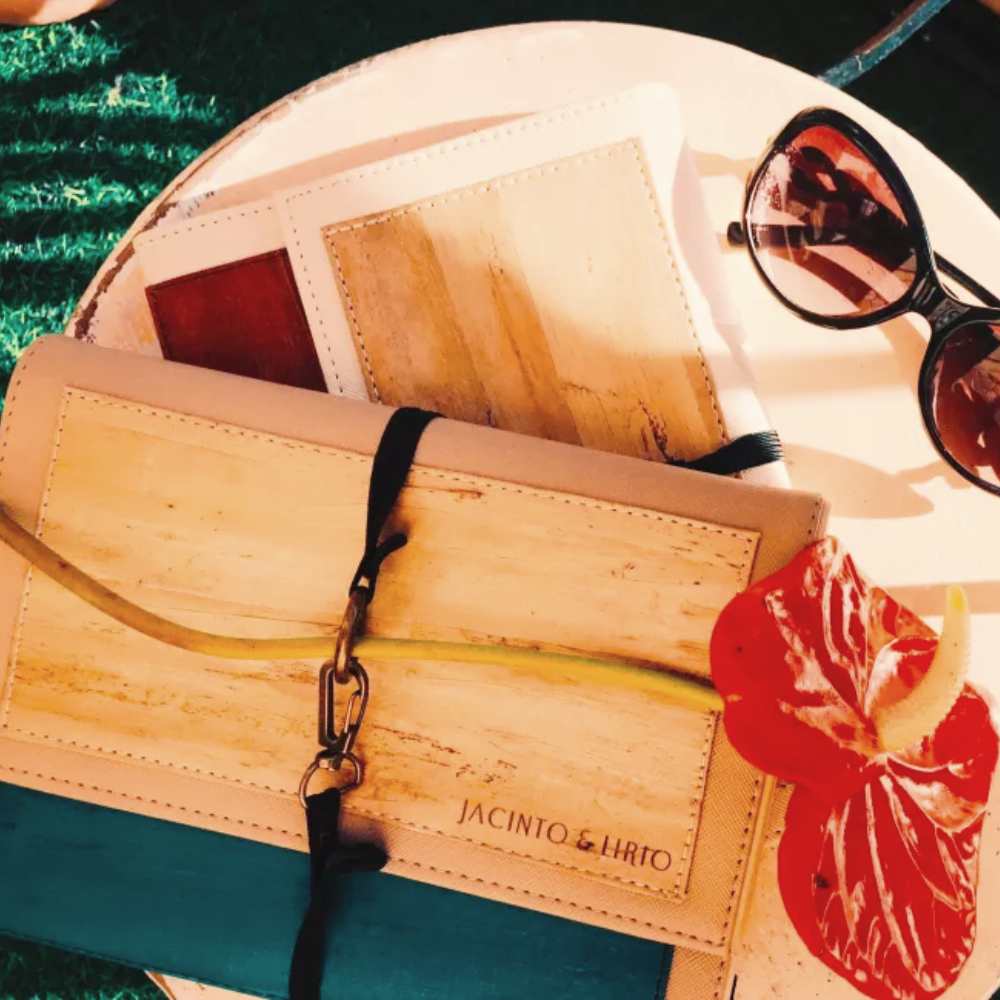 Jacinto & Lirio
As an alternative, you'll love this refillable journal that's made of vegan leather and it has many other uses (you can use it as a book cover for instance). In their store, you'll also find other interesting items that could bring a smile to your giftee.
LINK: Lazada
PRICE: Starts at Php 500
• • •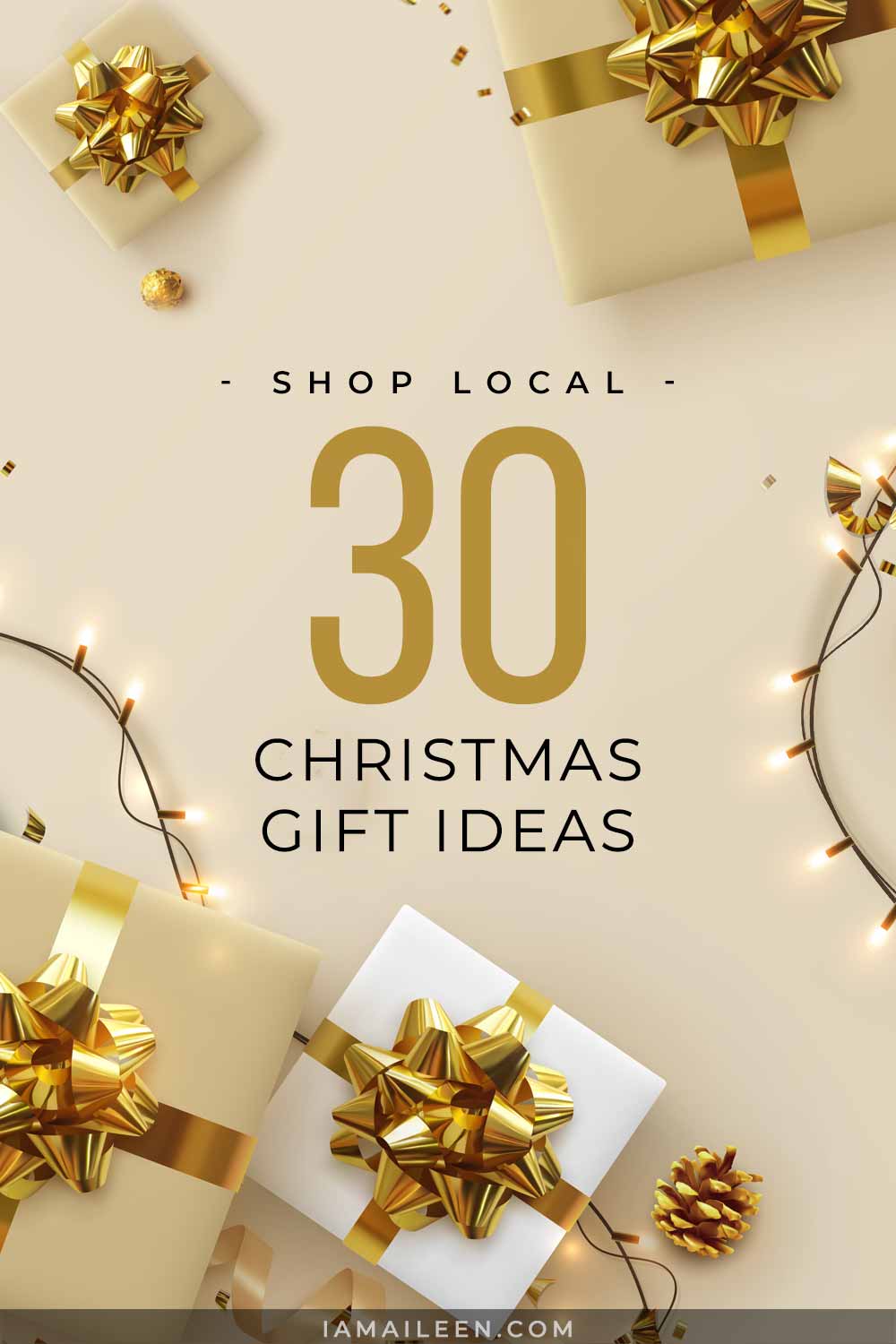 Overall
I hope this list of Christmas gift ideas helped you decide on what presents to get for the special people in your life. Do let me know what you end up buying by leaving a comment down below.
Happy shopping!
The post Shop Local: Top 30 Christmas Gift Ideas 2022 for Her & Him (Philippines Online Shopping Grouped by Category) appeared first on I am Aileen.