The Donkervoort F22 is a high-performance sportscar that was just introduced by Dutch automaker Donkervoort. It is the successor to the popular D8 GTO but shares nothing with the previous model. Just 50 were planned for production, but demand has led the company to add an additional 25, which still makes it a pretty rare machine.
Follow Double Apex on Instagram and Facebook where we share more car content.
---
Buy now and take advantage of free delivery in South Africa on orders over R349.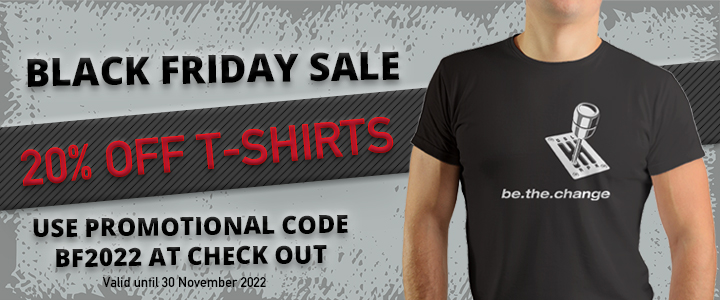 ---
Audi Power
The F22 is powered by a 2,5-litre inline-five cylinder that comes from Audi. The turbocharged unit develops 368 kW/640 N.m. All of that power is sent to the rear axle through a five-speed manual transmission. A limited-slip differential is helped by a racecar-like multi-step traction control system – NICE! Donkervoort claims a 0-100 km/h time of 2,5 seconds and a top speed of 290 km/h.
Click here to see and read about D8 GTO.
If you're wondering about the five-speed transmission, the company head honcho Denis Donkervoort explains: "We have a five-speed because it's lighter and shorter than a six- or seven-speed gearbox. We get our straight-line speed from being ultra-lightweight and having a strong, torquey engine, so we don't need all those gears to give us performance. It also means drivers make fewer gear changes per lap, allowing them to enjoy more of what they're doing behind the wheel."
Low and Lightweight
One of the key features of the F22 is its lightweight design. The car weighs just over 750 kg, which results in a power-to-mass ratio of 490 kW/ton. This low mass is achieved through the use of lightweight materials like carbon fibre and aluminum, which are used extensively throughout the car's body and chassis. The brand-new hybrid steel-tube and carbon-fibre chassis reportedly has twice the torsional rigidity of the D8 GTO.
(Some) Modcons
In terms of handling, the Donkervoort F22 is designed to be agile and direct. It features a multi-link suspension setup at the front and rear, which provides excellent grip and handling on both road and track. Nankang tyres allow the F22 to pull 2,15g in corners. The F22 also features a ride-height and damper adjustable suspension.
The F22's interior is also a highlight, with high-quality materials and finishes throughout. The car features bucket seats with six-point harnesses, a leather-wrapped steering wheel, and a digital instrument cluster that provides the driver with all the information they need. The F22 also comes with a touchscreen infotainment/navigation system.